This year Graduate Fashion Week showcased the newest creative talent of fashion designers from University of East London. The collections presented throughout the show consisted of edgy and urban military reworked utility styled garments also seeing an influence by digital print.
The deconstructed garments have a fusion of fabrics that was unmatched with tribal prints mix with sheer fabrics. Personalised badges and medals were pinned to pink, black and khaki oversized coats. The colours of the collections were dominated by black and pure white. Leather and denim were prominent fabric worked with laser cut craftsmanship and drapery.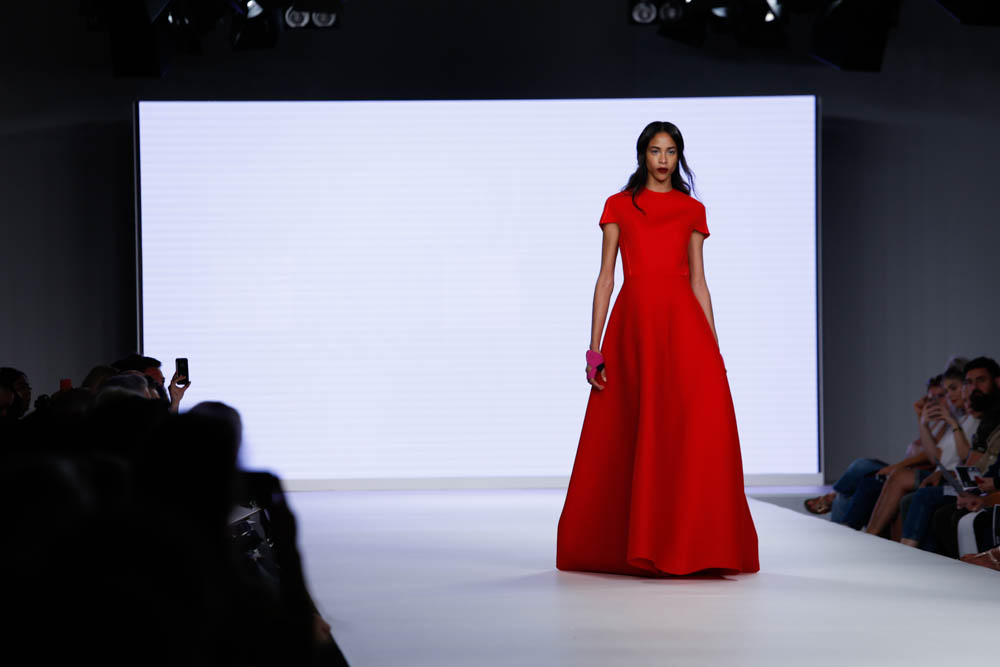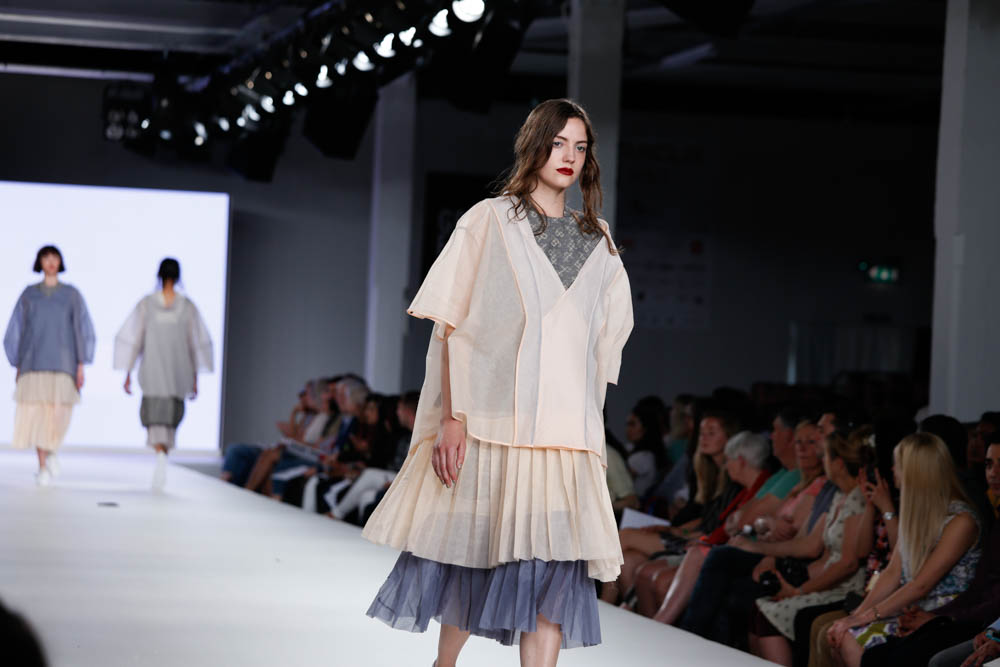 Designs by: Sharifa Nakawooya & Daylan Mollentze, Tinotenda Chafesuka, Sarah Caplin, Nadia Sultana, Fola Adefowope, Constance Burke, Kayleigh Dozzell, Antonia Nae, Katie Lane, Hannah E Richards, Cassandra Gubudu, Ashlee Severin, Thi Hang Doan, Faith Balogun, Jordan James, Samuel Kaiser.