In the final show of the day, UCA Rochester presented their 2016 graduate collections. Their talented designers reflected issues within society, took inspiration from the world surrounding us, and blurred the lines between masculine and feminine.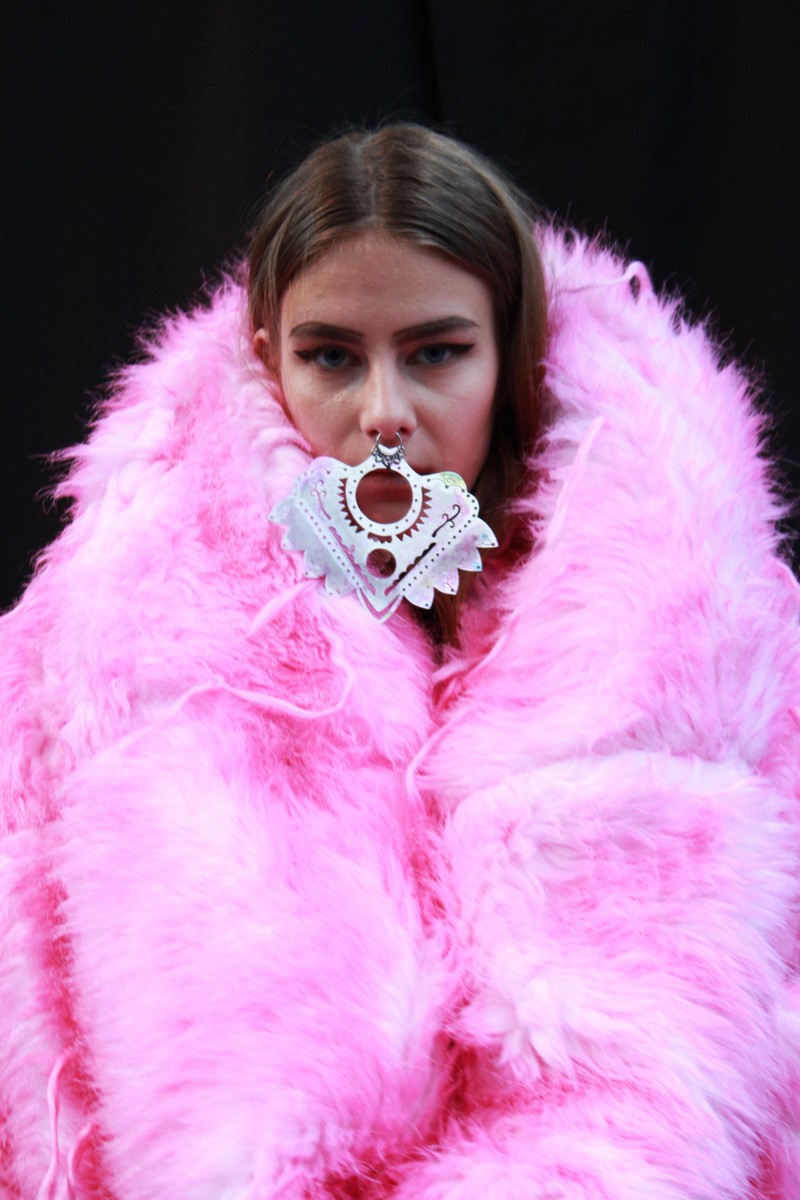 Loosely fitting casualwear was a theme running throughout, complimented by an array of sneakers, and futuristic, sport inspired accessories.
Minimalism was a common theme amongst menswear collections, with monochromatic tones being a strong element seen throughout.
Layers of draped fabrics flattered well-fitted, tailored garments, whilst simplistic looks were deconstructed and cut away to form inventive, sculptural silhouettes.
Some designers used linear influences and circular structure, with others using a mix of prints and patterns, or heavily embellished decorative features, to create dynamic visions of colour.