The UCA Epsom show saw a wide range of themes take to the catwalk, from the more minimalistic, monochromatic collections, to heavily embellished pieces and mixed materials.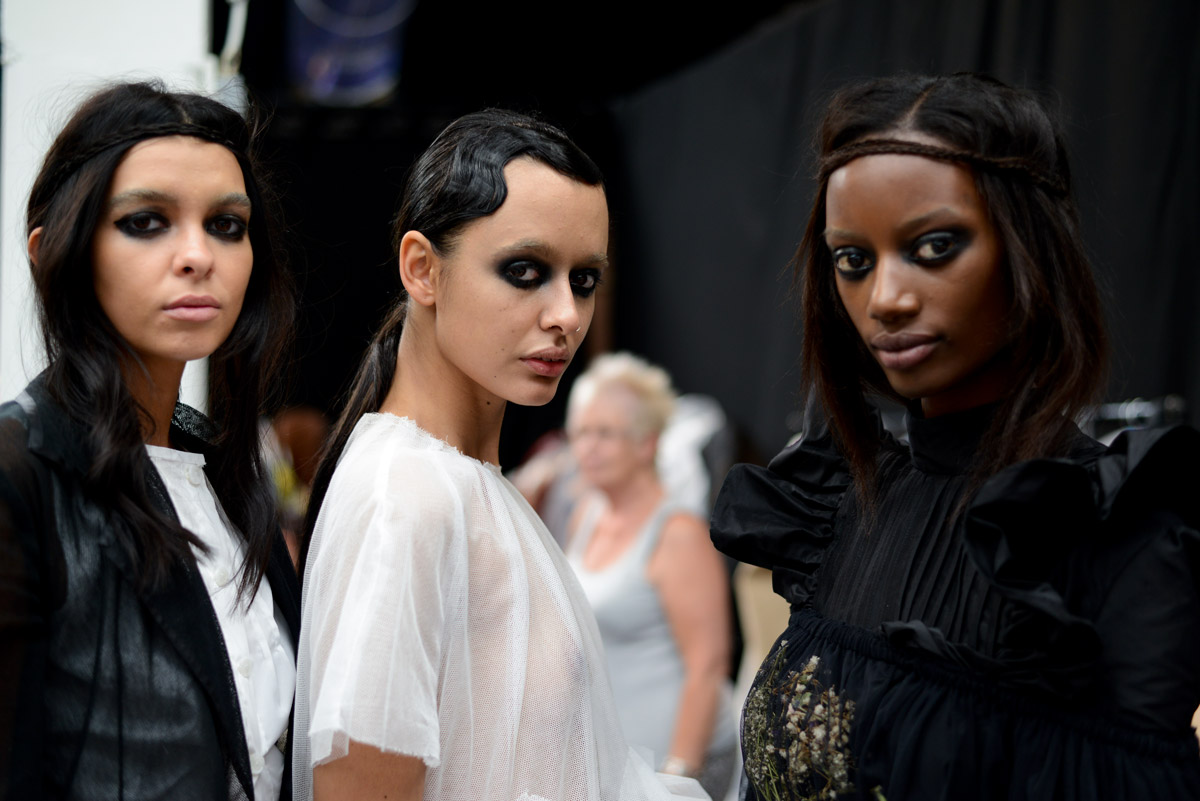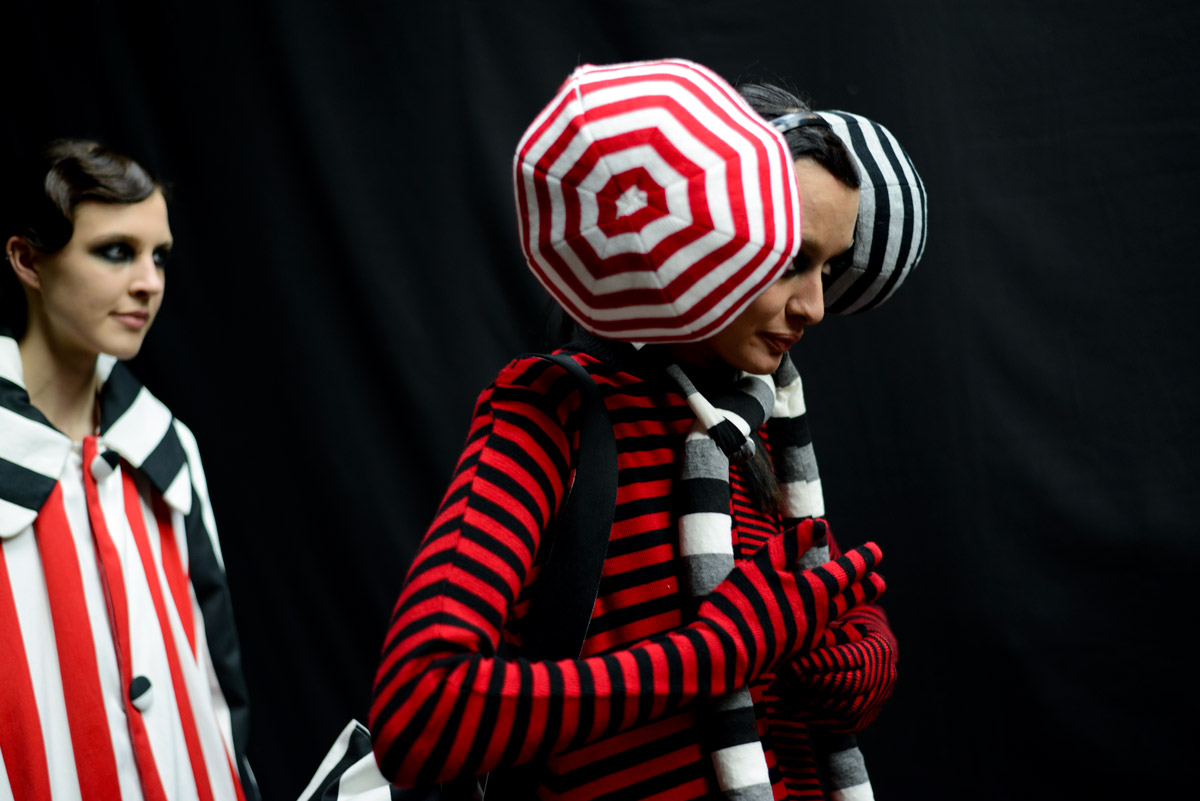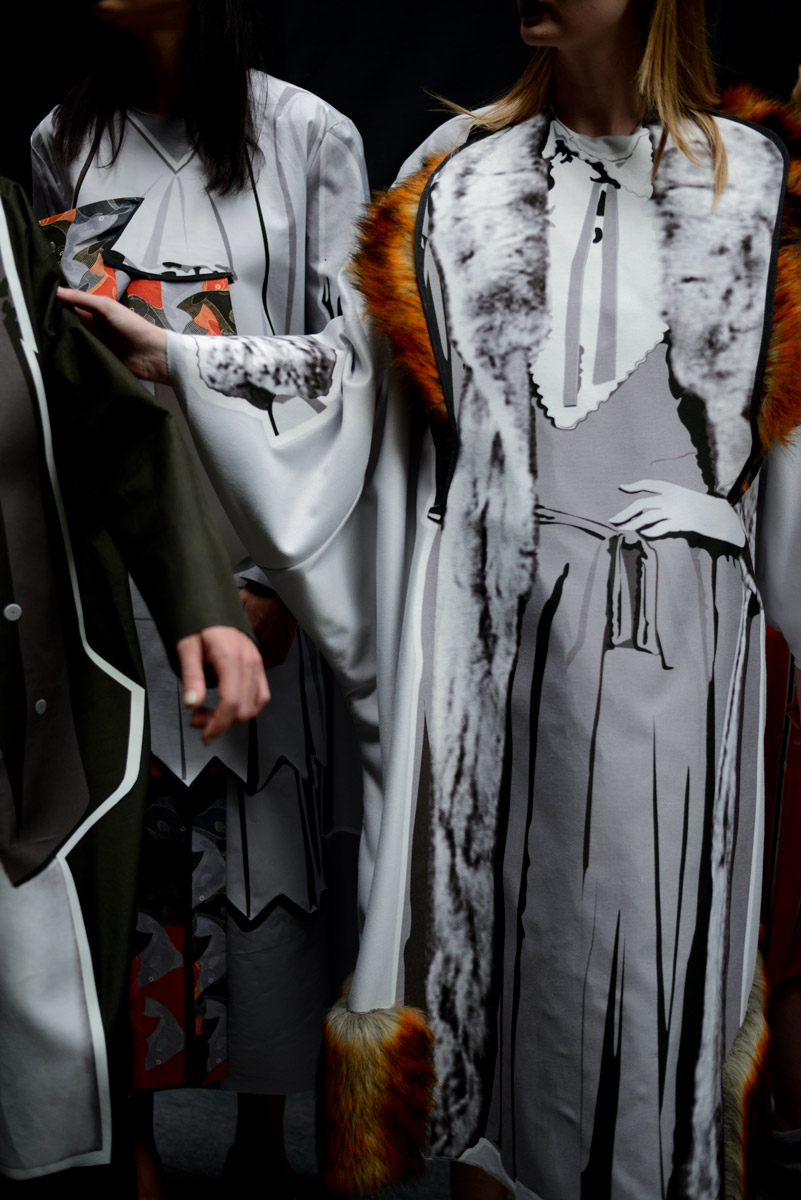 Some designers created enchanting looks by shaping sheer fabrics in dynamic, sculptural ways, whilst others created spectacles with daring combinations of heavier fabrics, and fuller, voluminous silhouettes.
Masses of intricately designed prints were fused together in audacious combinations.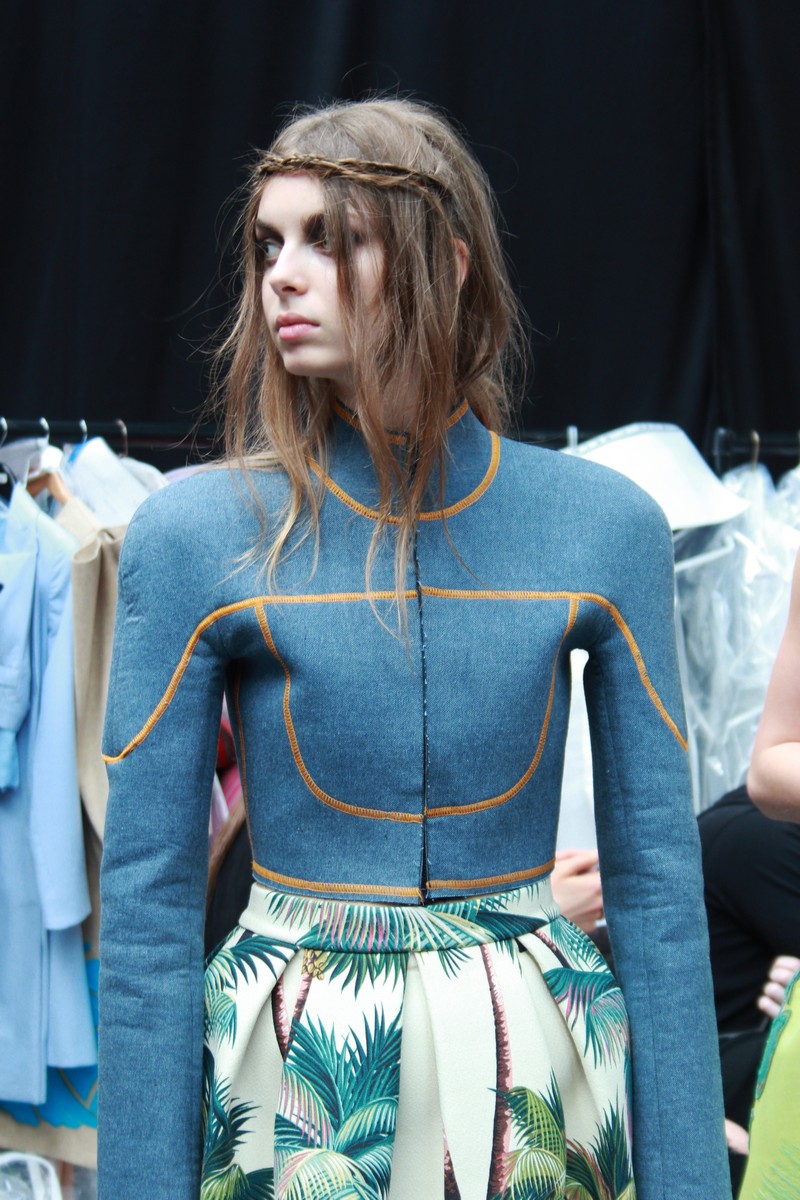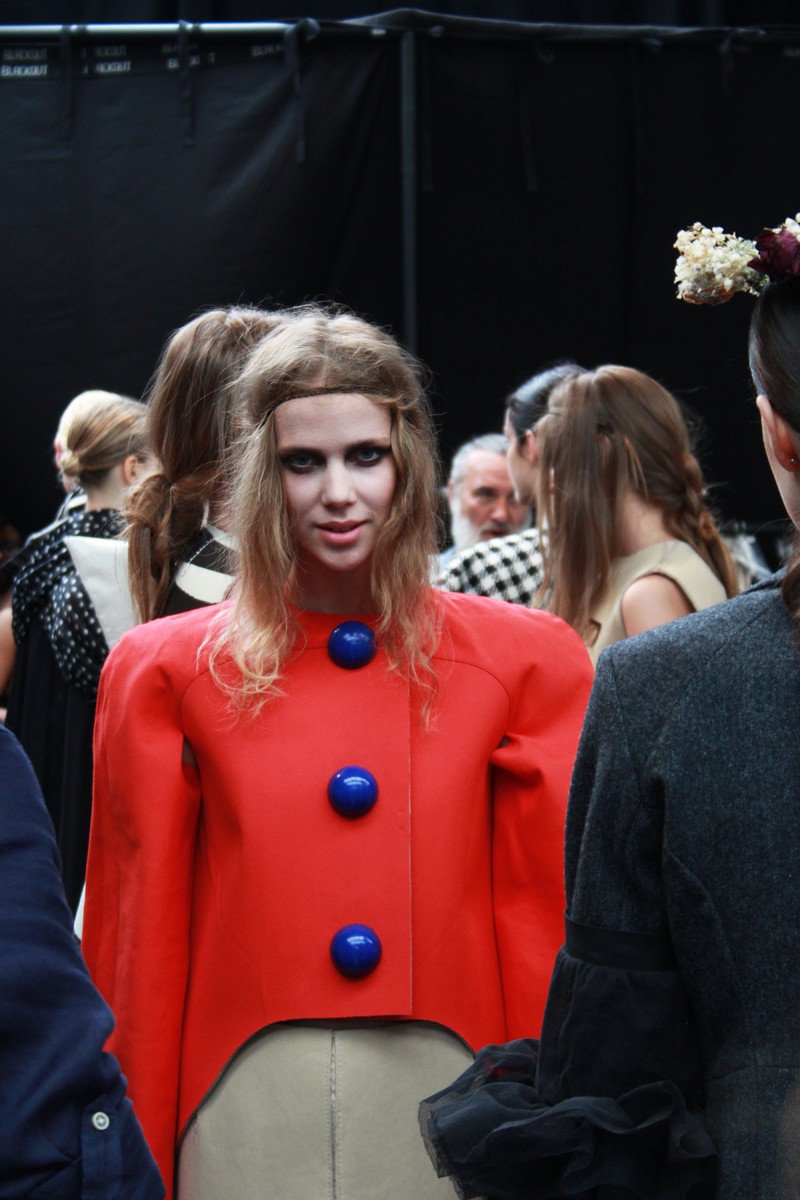 Block colouring became a key feature for many garments, some for whole ensembles, ranging from pastel hues to bolder tones.
Tailoring was shown in excitingly new, experimental ways, either forming whole collections based upon a single component, or creating illusions using cleverly placed prints.