Nottingham Trent graduates transformed our SmartFocus catwalk into a carnival of colour, with garments a rainbow of highlighter brights, classic primaries, contrast gingham and sophisticated monochrome tones. With representatives from Calvin Klein and Tommy Hilfiger sat front row it was sure to be a hell of a show!
Pastel palettes shared the catwalk with patent, white leathers and ruffles. Pompom bags and platform heels were styled with intricate William Morris-esque floral knitted garments. Pearls and diamonds were spilling off the models' shoulders against hot pink lace.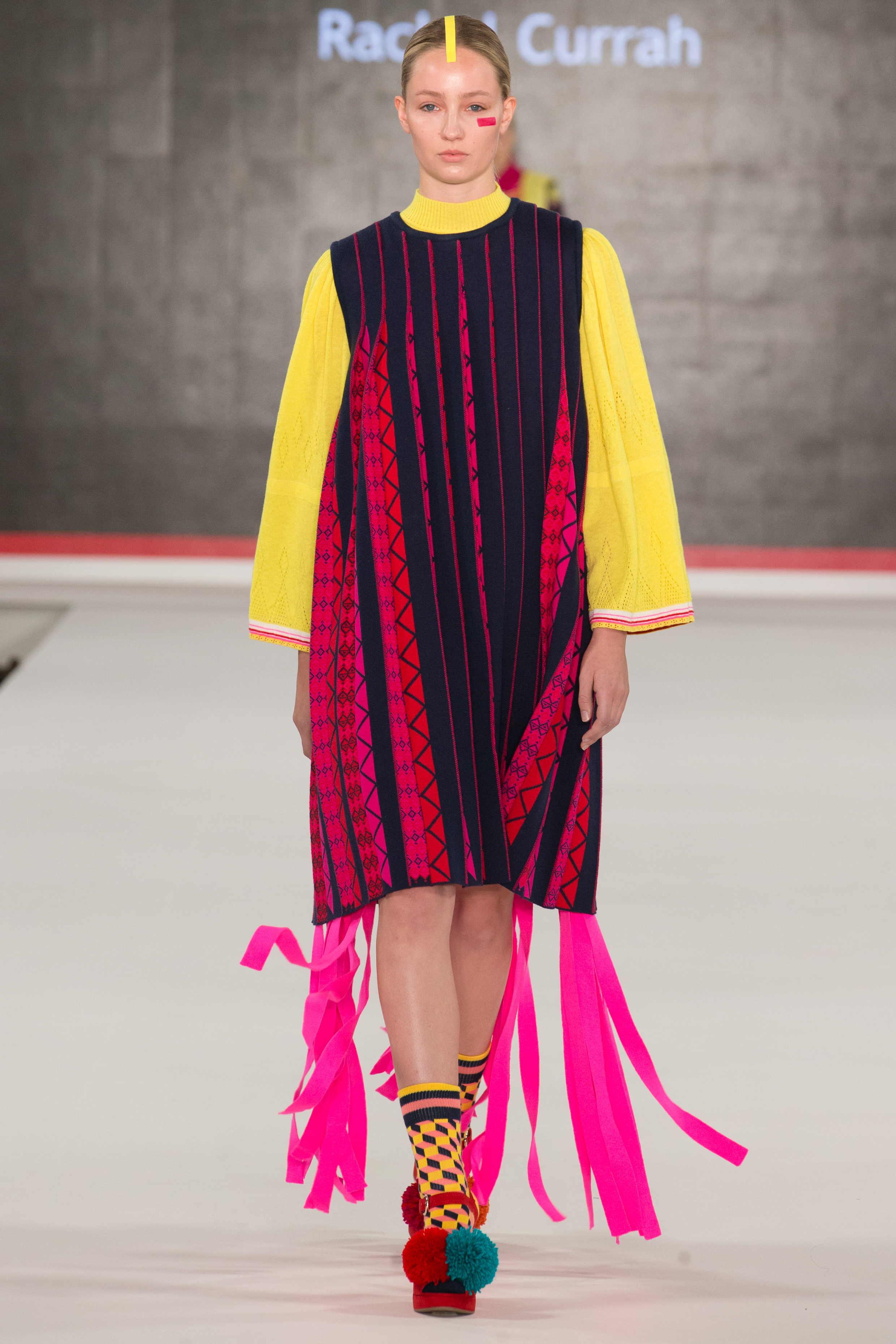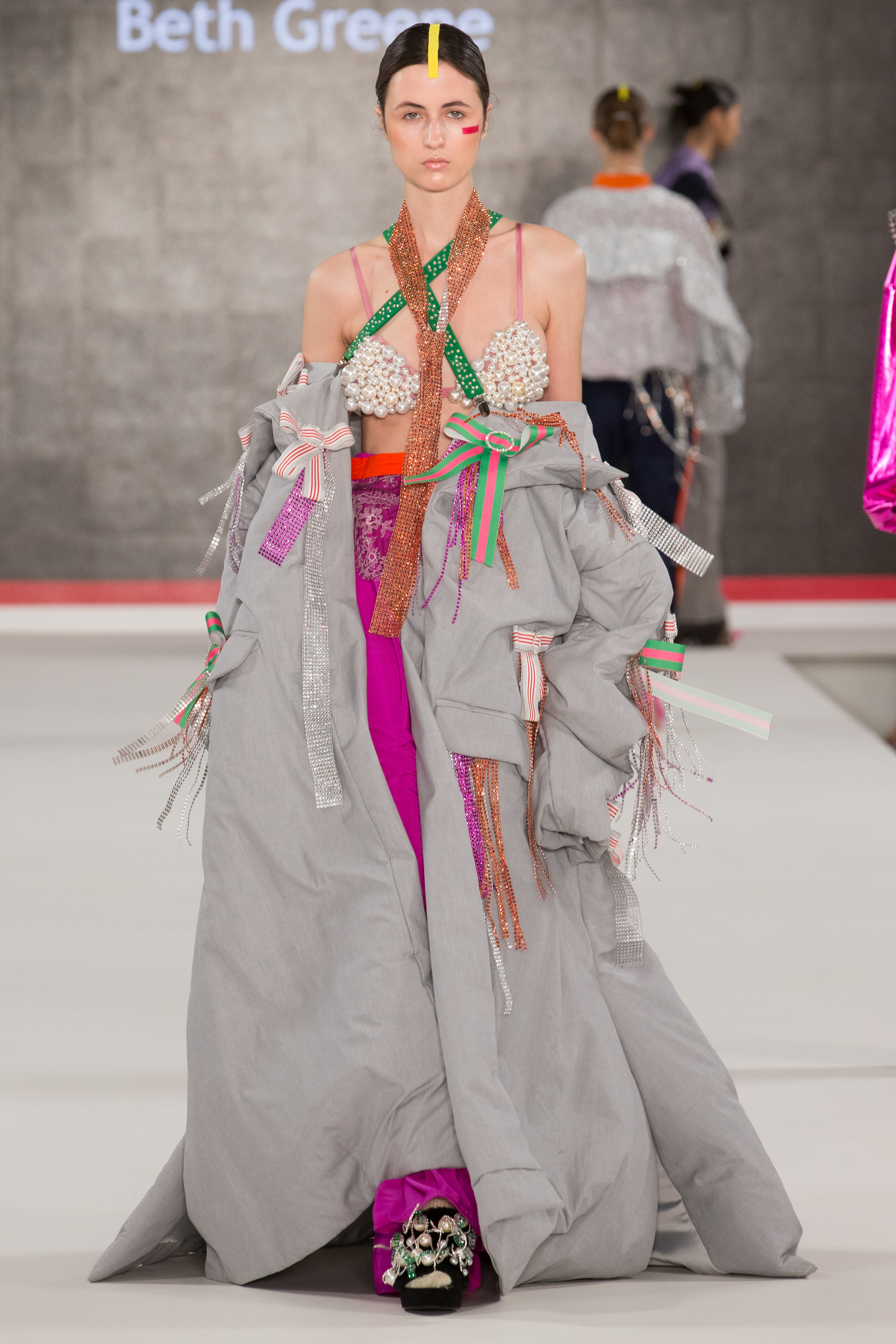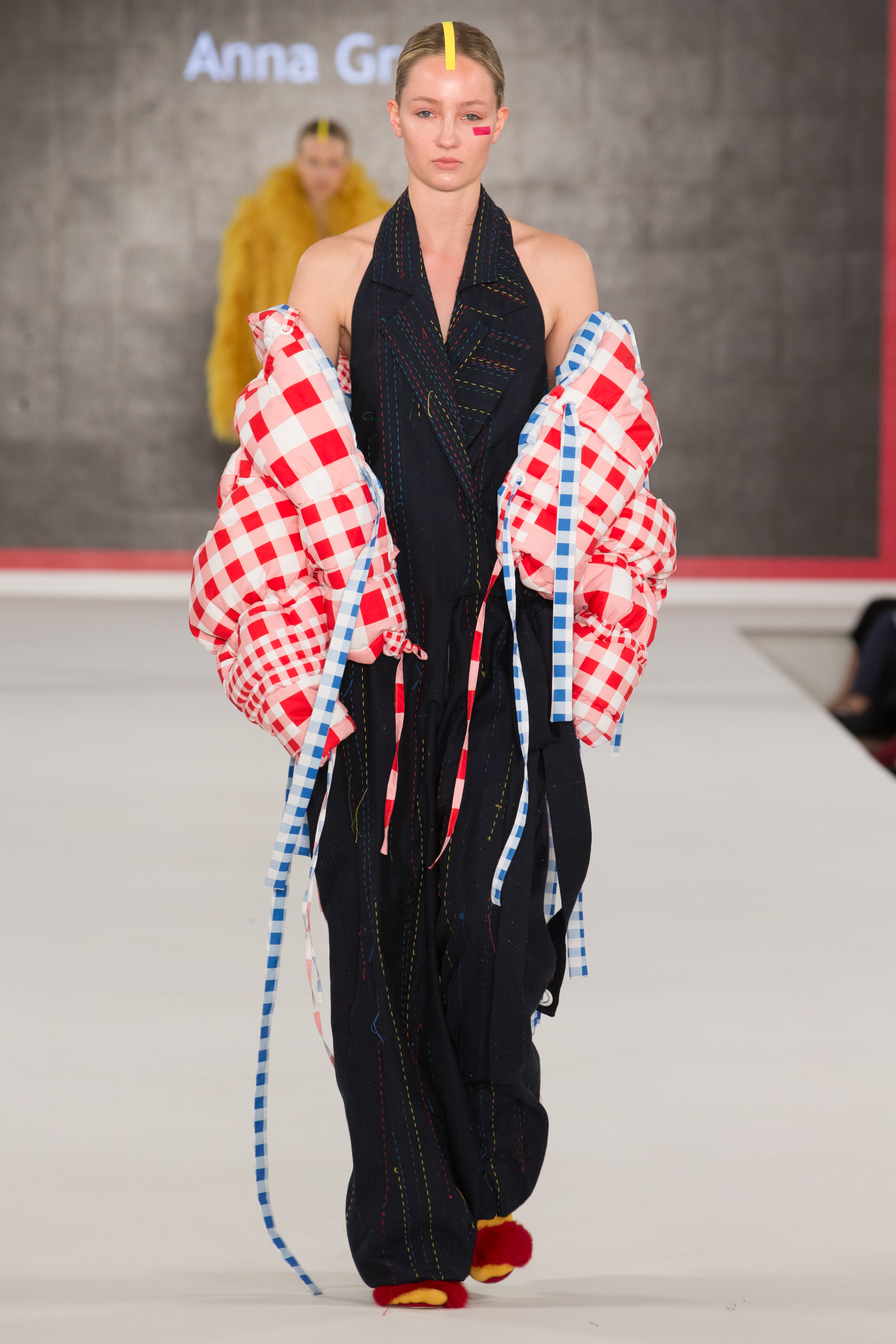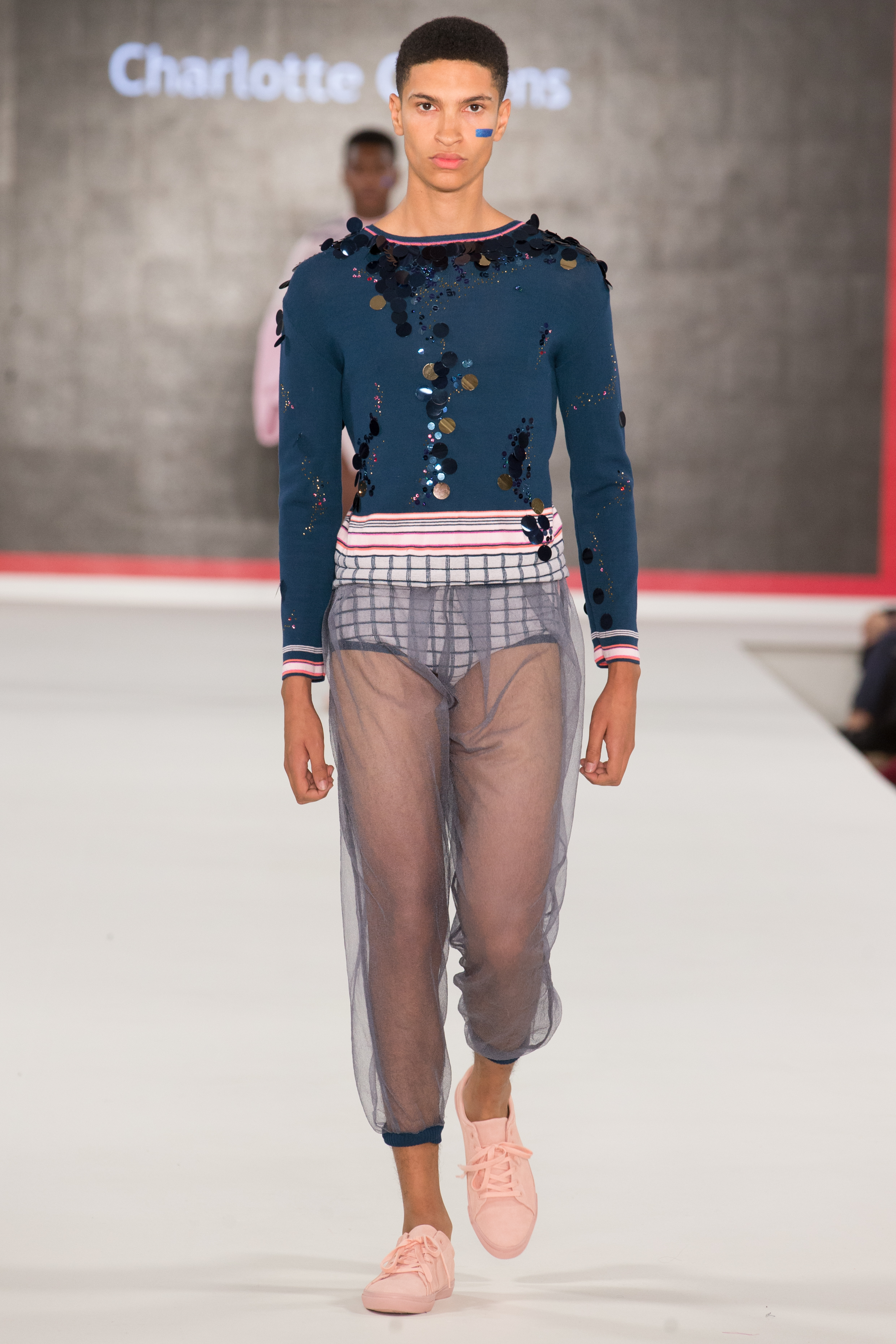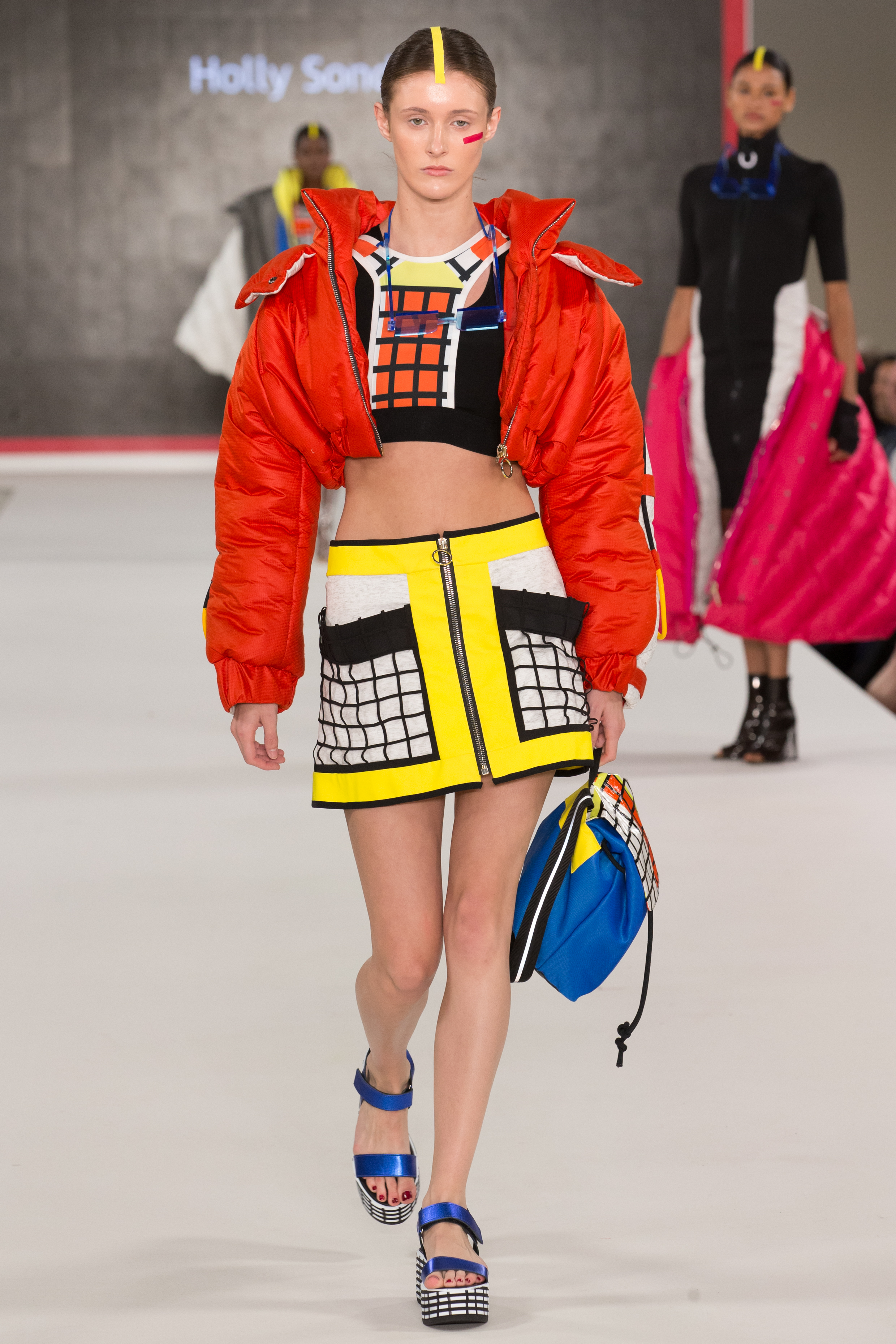 The runway was soon a battlefield to a pattern war as bold retro stripes clashed with vivid gingham and slogan tights. Red tartan kilts and frayed denim were adorned with silver chains, inviting a punk-style atmosphere.
The show ended with disco balls sparkling, Barbie-pink ostrich feathers swaying and the audience in amazement.
We caught up with Rosella May, currently junior denim designer at Calvin Klein, to see what she thought of the show!

"As an alumni of NTU, their show was one of my best bits! There was a perfect balance of crazy, colourful collections juxtaposed with stunning tailored pieces from Sarah Rafferty who was selected for the gala show.

Abbie Coop was also a stand out collection for me. She came runner up for the Gold and Knitwear awards and has an amazing sense of how apply texture to stunning silhouettes. As someone who graduated from the degree last year, I can relate to the amount of time and effort she put into her Knitwear collection - she really pulled it off!

It was wonderful to be invited back as an industry and makes me realise just how special GFW is. Already planning my trip next year!"