Graduate Fashion Week kicks off with our first SmartFocus Catwalk, showcasing young talent from Northbrook College and Sheffield Hallam University. A very exciting day for Sheffield design students as this marks their first show in London, a year on from winning GFW's 'best stand'.
Sheffield Hallam's student's collections ranged from PVC bunnies to babydolls and were popping with bright colours, fun textures, built up layers, intricate details, and bold prints, beautifully paired with playful styling and makeup to complete each student's line-up look. The atmosphere was reminiscent of an eighties disco, and as heard backstage it's all about "disco, disco, dance, dance!".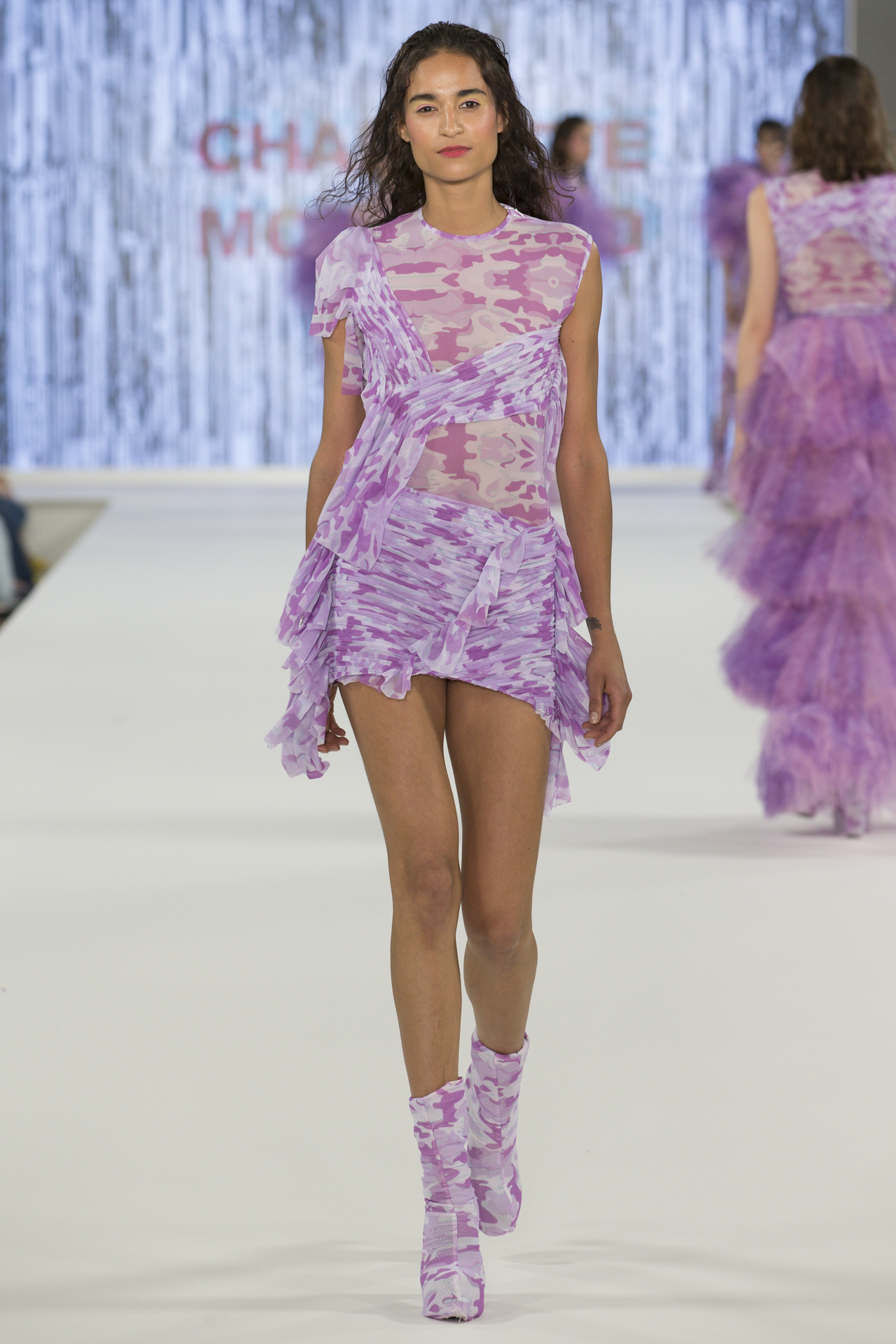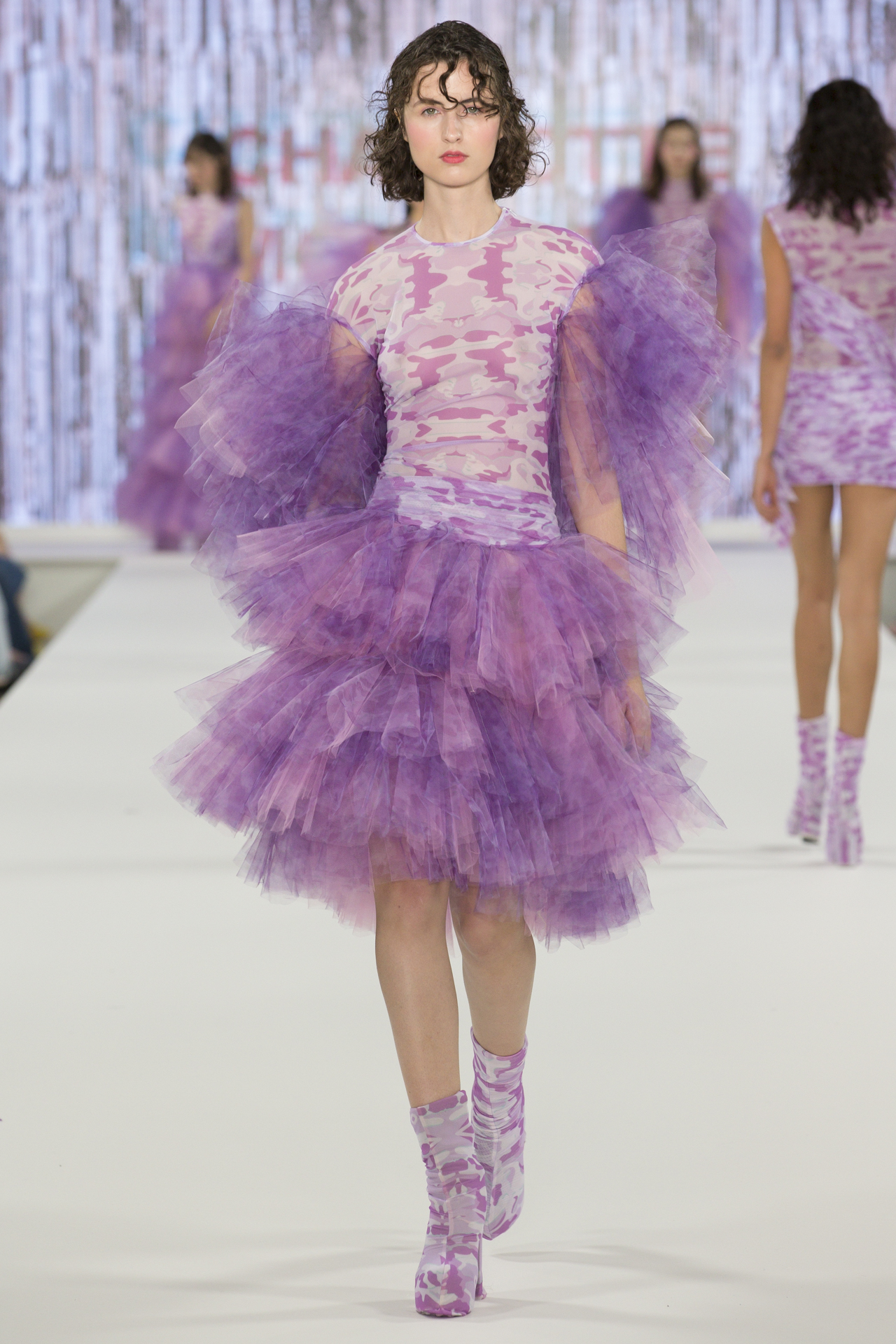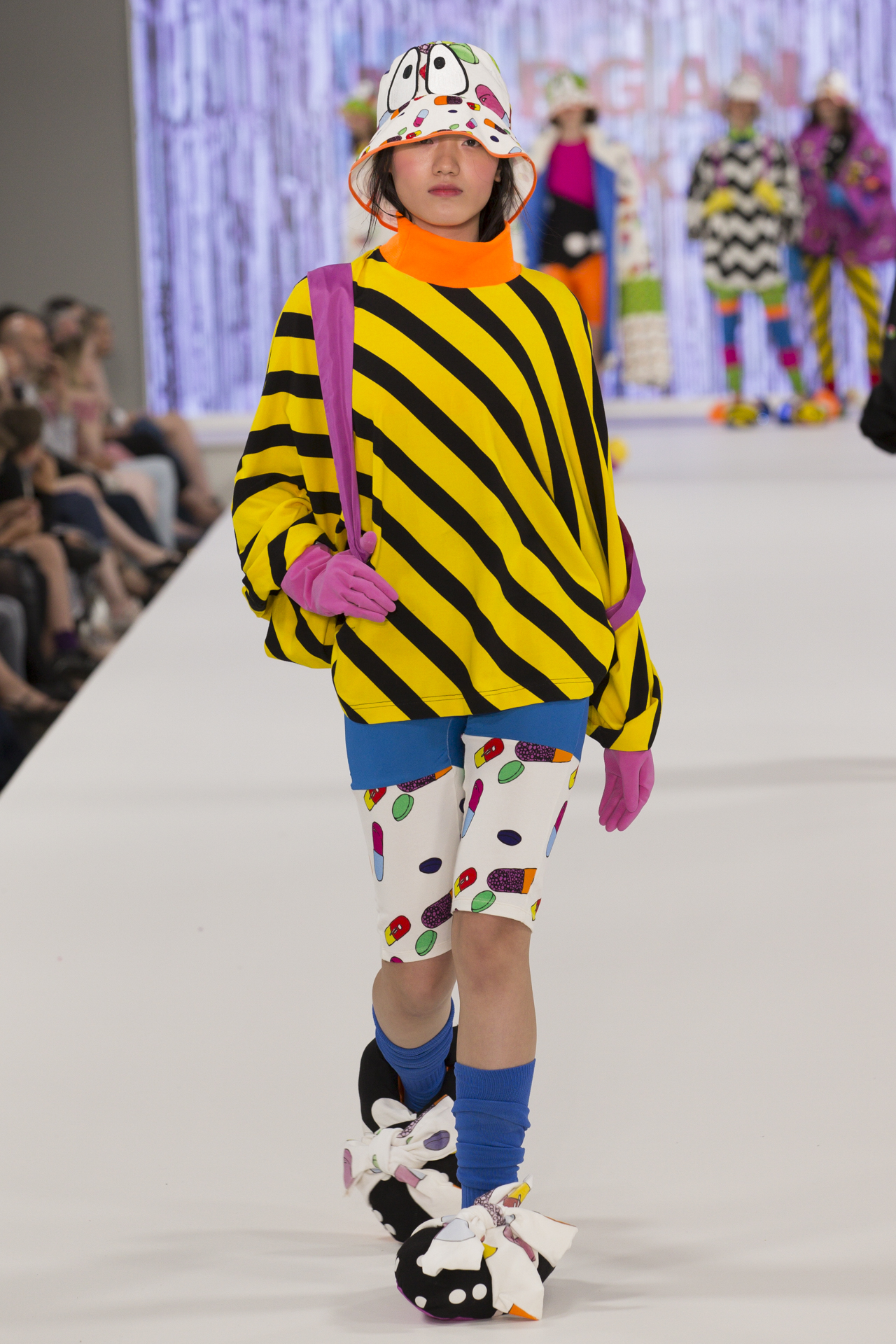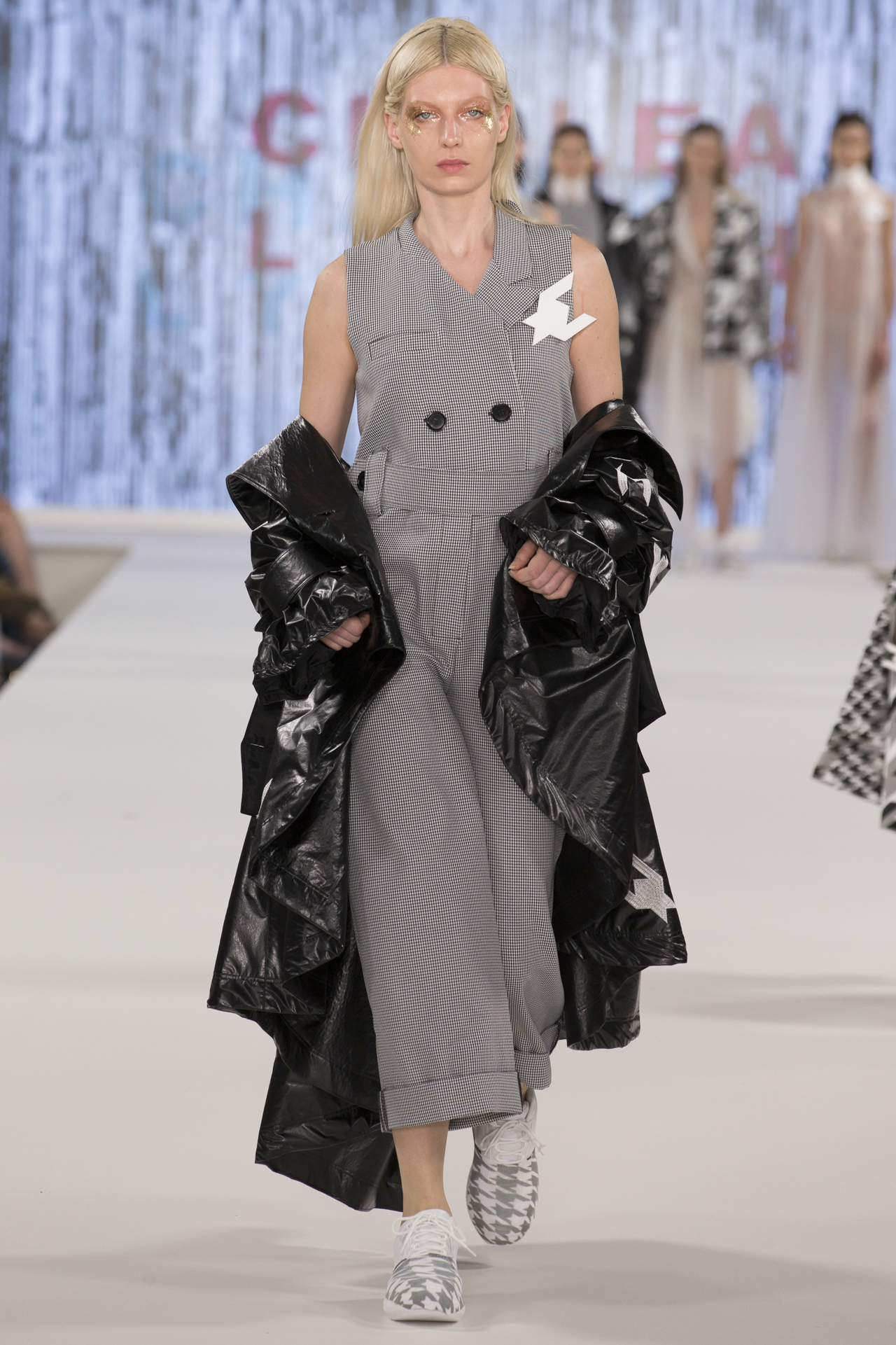 Northbrook College presented another impressive line-up this year, with a powerful techno beat, laced with enchanting vocals that echoed around the room. Androgynous models with dewy skin walked in draping sleeves and futuristic holographic colours. The line-up heavily explored sharp architectural tailoring that manipulated the form of the body and embellishments with techniques including metallic fabric finishes, chainmail knit, flowing chiffon and bright furs.