The students of Bath Spa showcased their latest graduate collections to an eager crowd, with the front row of our SmartFocus catwalk filled with big names from Vogue Italia, Roland Mouret and Karen Millen. Despite the grey sky outside, Nicole Duse-Anthony set the tone as she opened the show with her womenswear collection full of mismatched summer prints and flouncy feminine shapes.
The tailoring was also particularly strong, with Laura Capello's sophisticated white shirts; like-wise with Laura Gillings' bold looks in clashing stripes. Coordination was not on the table, as Sarah Carter displayed a number of asymmetric looks in a mix of optical-illusion prints.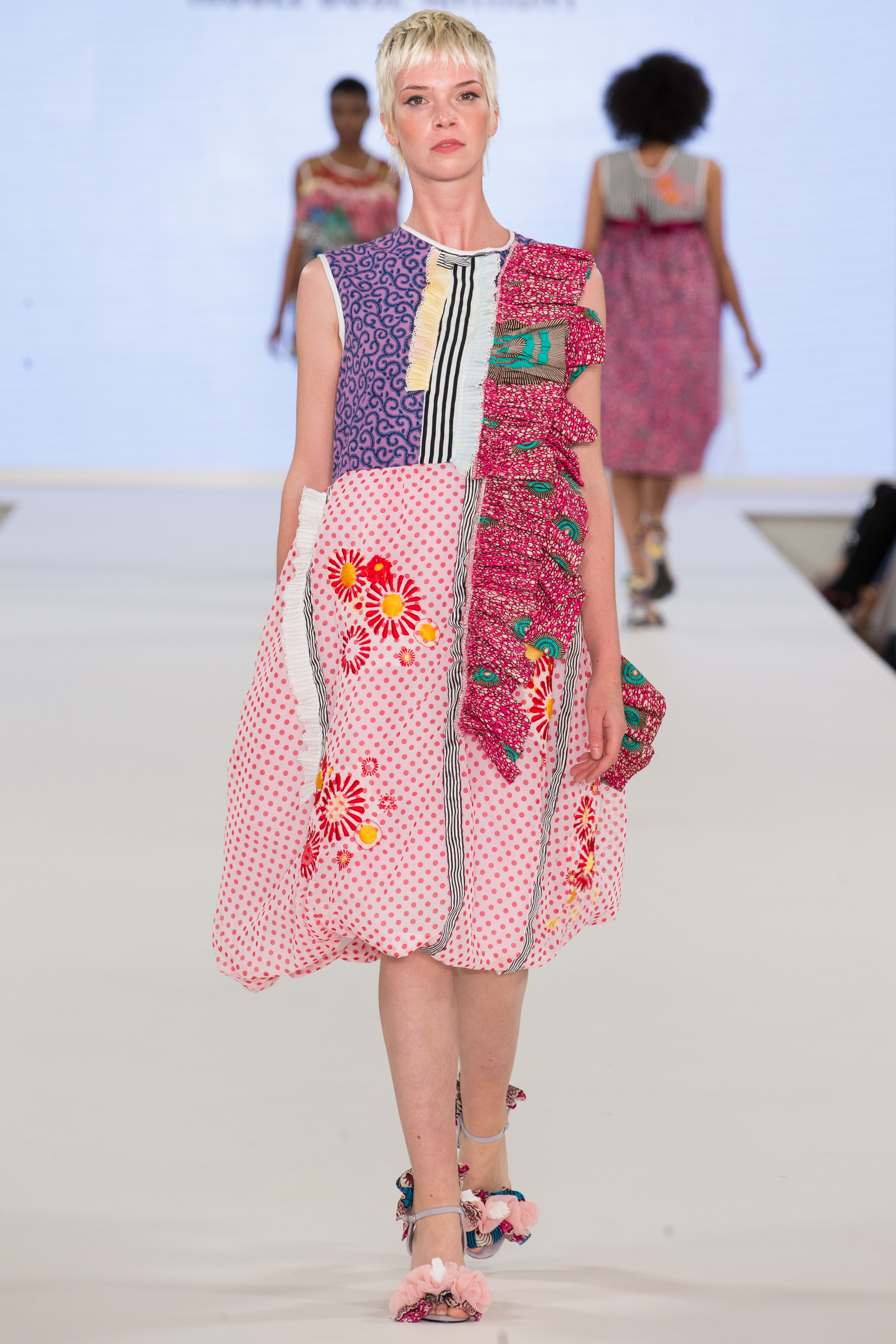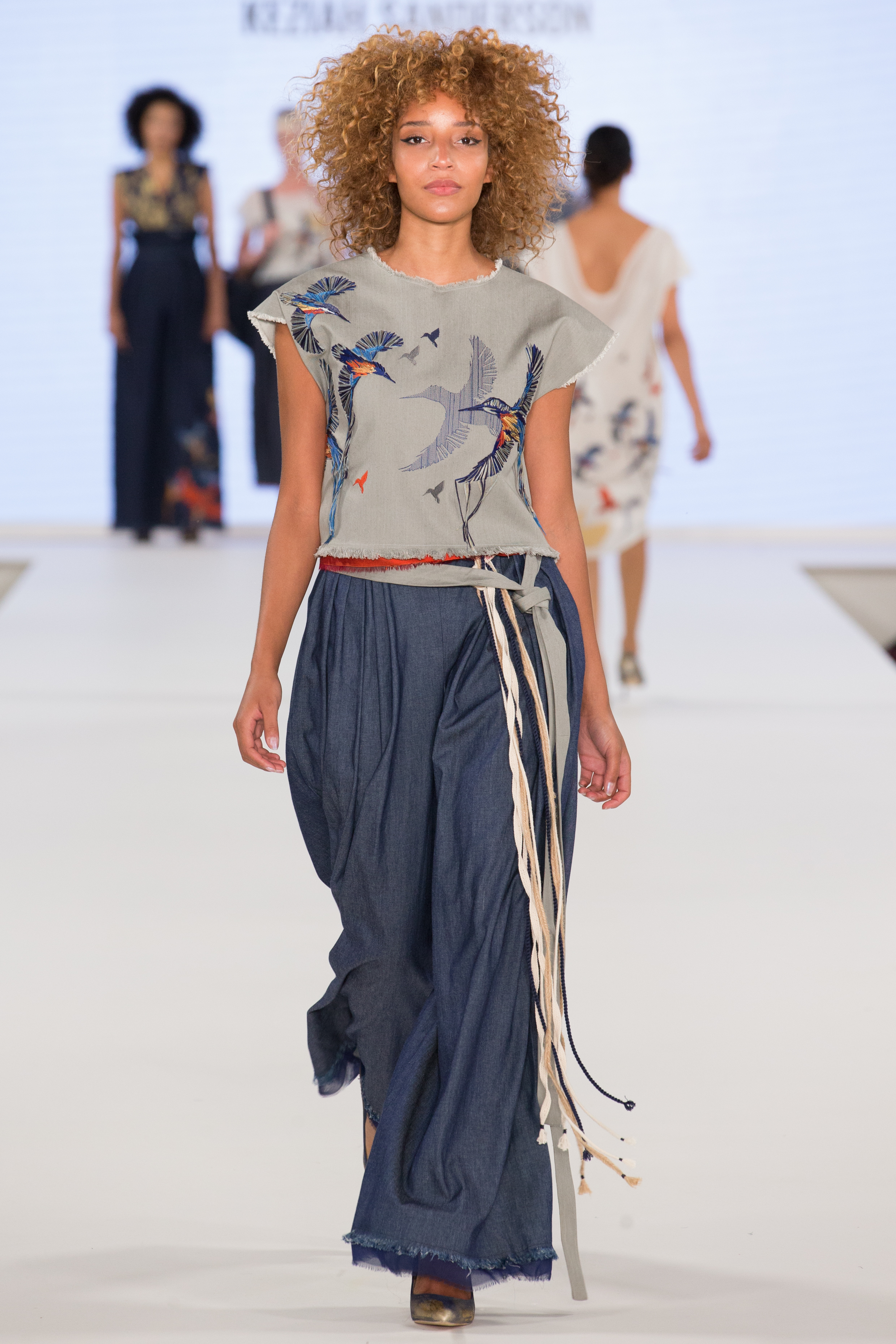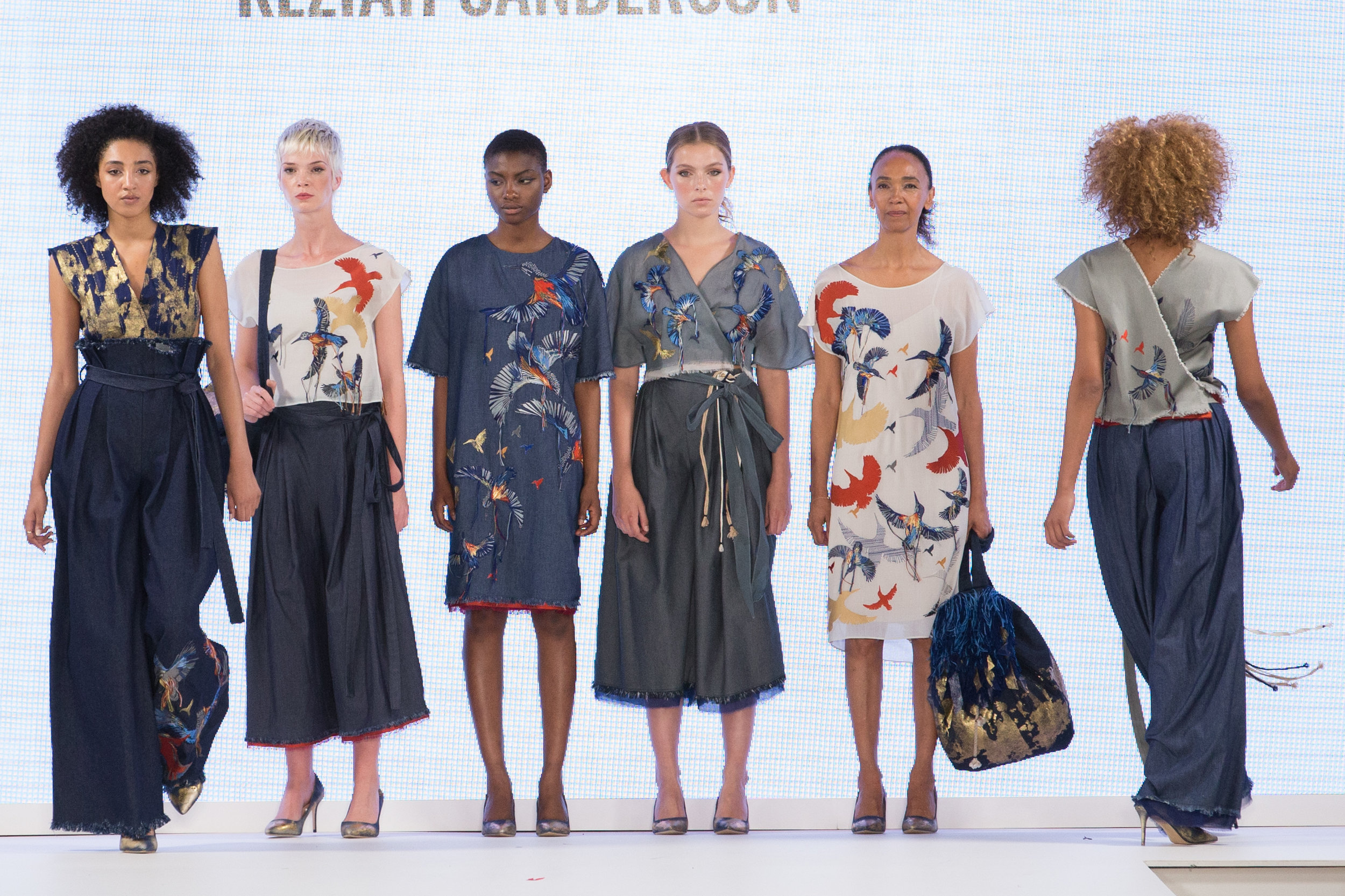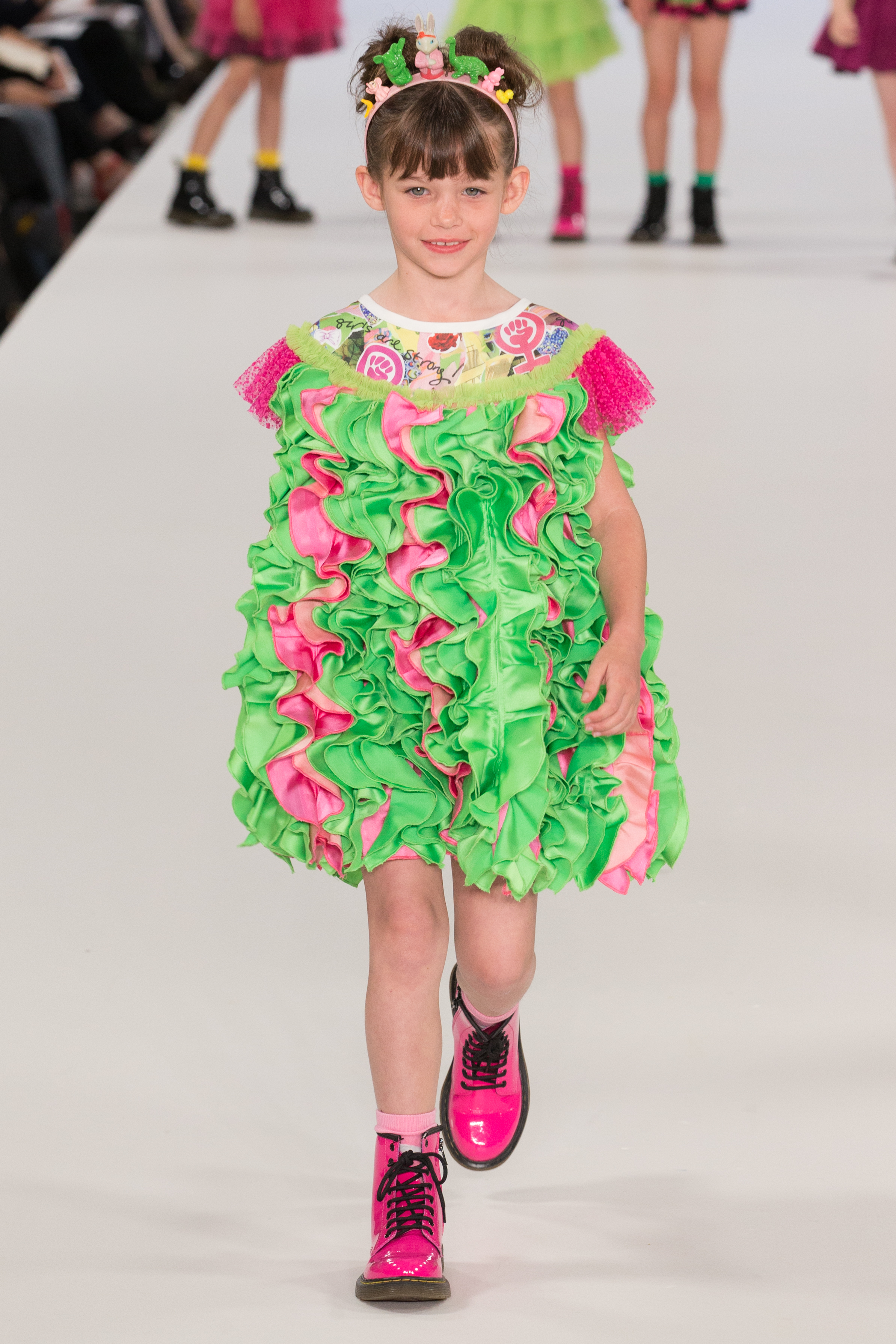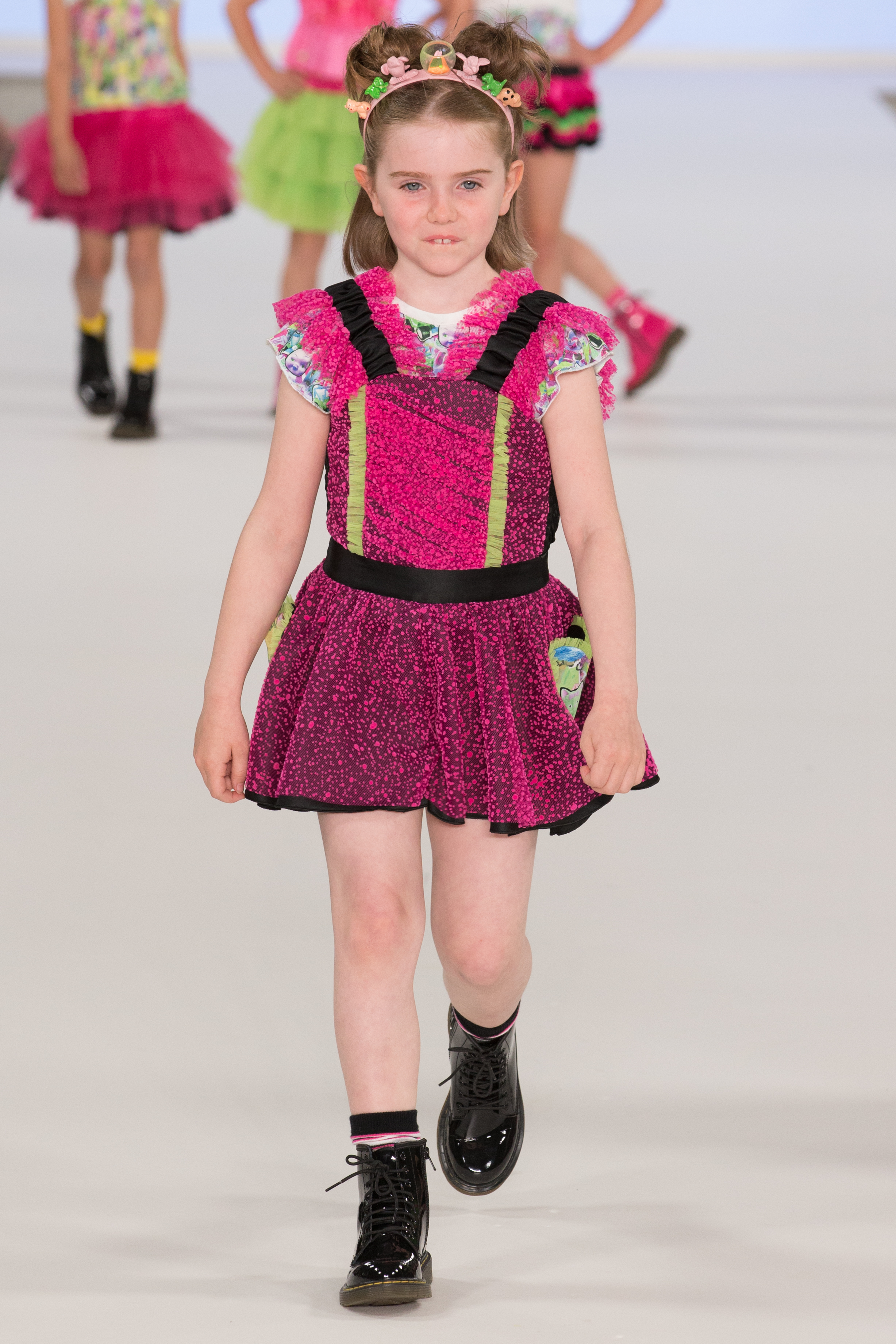 In terms of menswear, Catryn Rees' urban collection features oversized quilted jackets embroidered with bold motifs of 2Pac and Phone Jacker.
The models, including Mouchette Bell and Lelu Stockbridge, displayed an exciting and diverse range of collections from the graduate designers.