From bold pop art to delicate origami structures, Norwich University's 2016 graduate collections channeled the East. Beautiful Japanese artistry was the theme of the day, bringing the complex ashen drapes into something far more ephemeral than a parade of grey, reminiscent of the great Yohji Yamamoto himself.
Norwich's innovative designs proved that formal wear shouldn't be saved for the confines of our office jobs, but taken to the streets, or the runway. The trouser of the moment, the culotte, was the star feature of the collections, spotted in everything from delicate silk to rough faux fur, the perfect staple come rain or shine.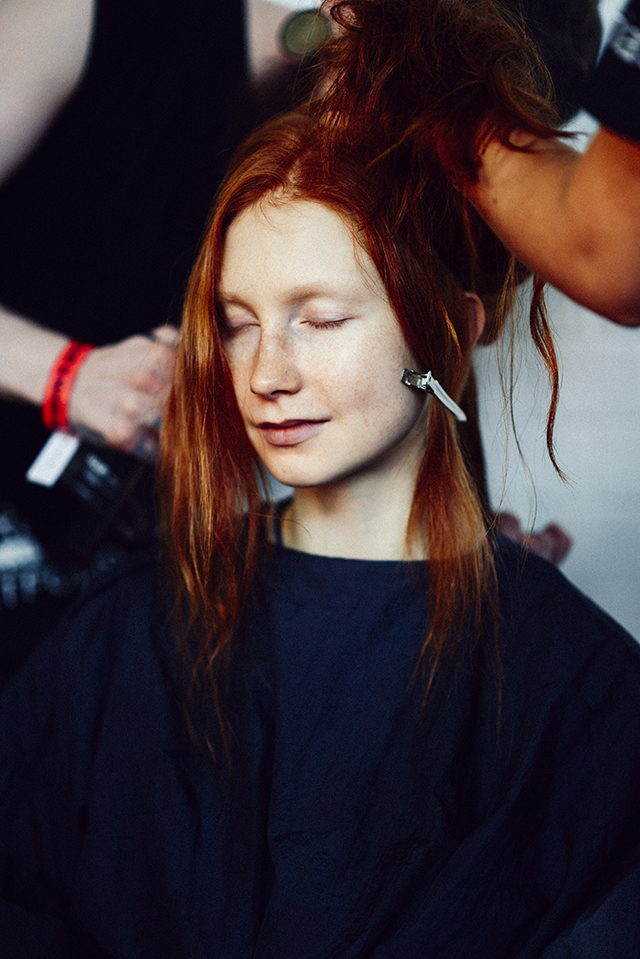 Juxtaposing the somber colour palette that graced much of the catwalk, Norwich also featured bright, bold, neon tones, with an overall playful feel. The material binary opposites saw felt-like textures clashing with innovative fur flashes and luxurious silks, taking the audience on a sensual journey of fabrics. Norwich succeeded in redefining smart wear with it's remarkable 'office meets kaftan' chic.
Designs by: Grace Barnes, Sydney Clark, Alice Potts, Daina Eicaite, Sian Louise Fossey, Hamish Devereux-Batchelor, Jack Rowan Thorne, Joanna Hammond, Emily Lavarello, Amerlia Foreman, Christina Mitropoulou, Sophie Wilton, Madara Rozensteina, Yee Ki Ng, Nicholas Edward Stanley, Emma Wang.