Northbrook College Sussex and Liverpool John Moores University both showcased their graduate collections in a combined show this afternoon.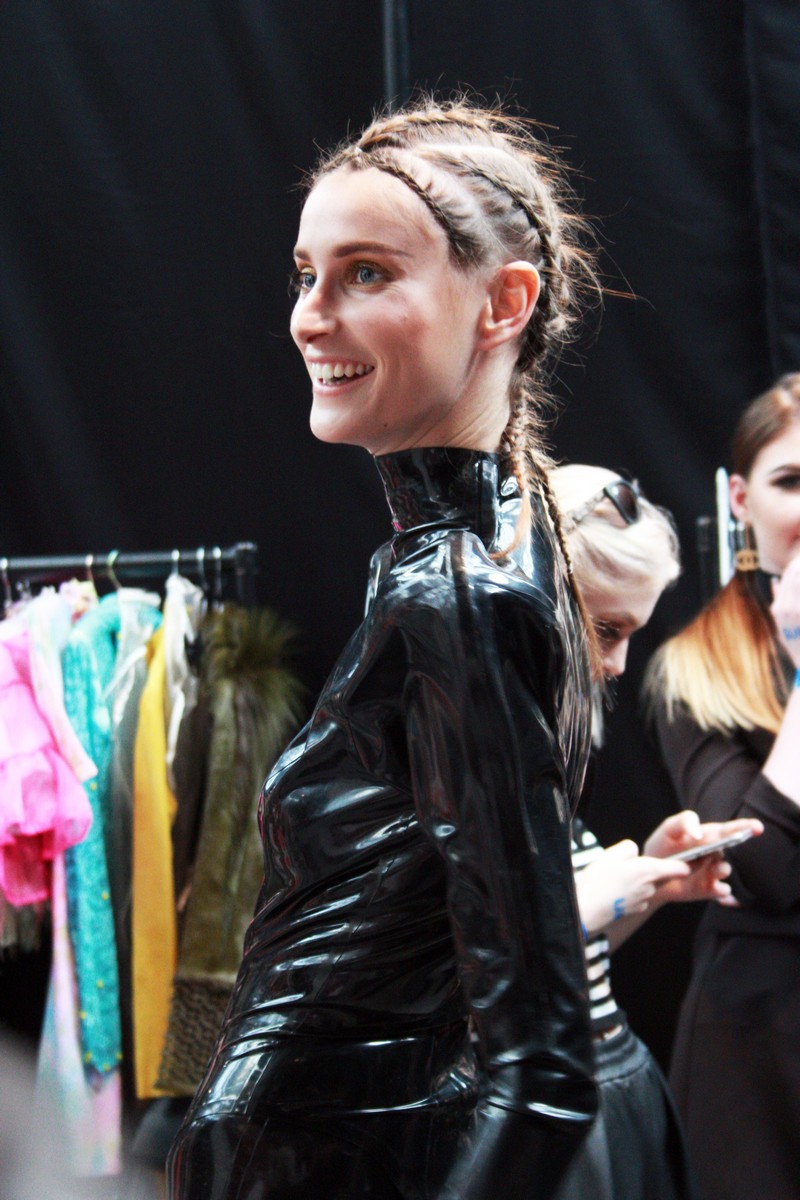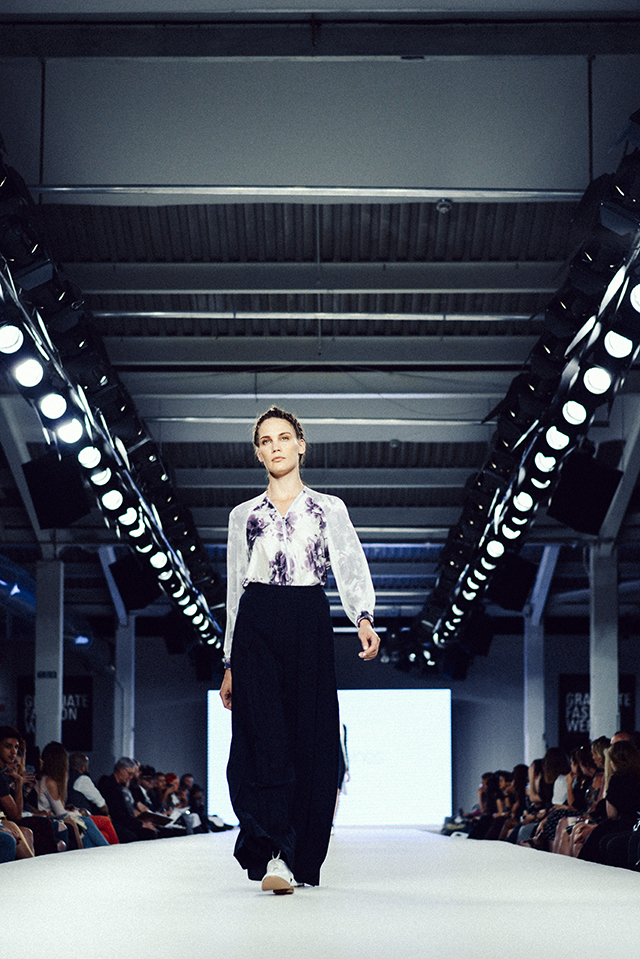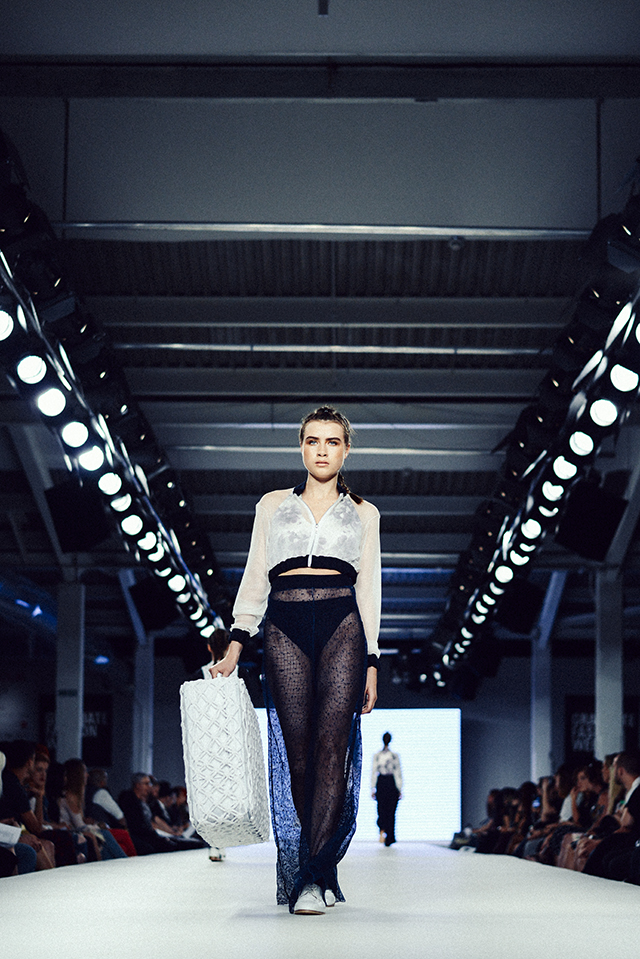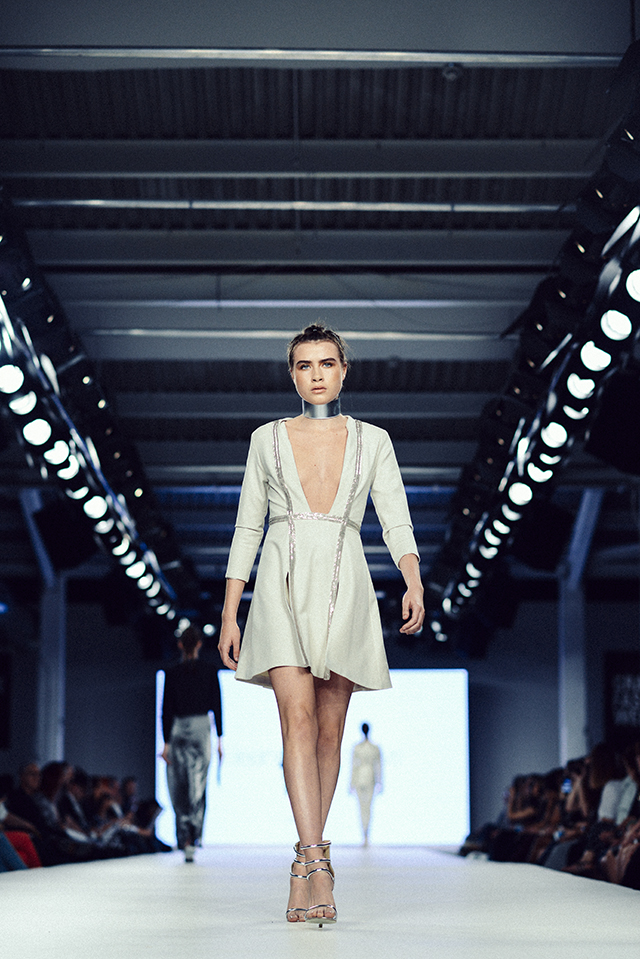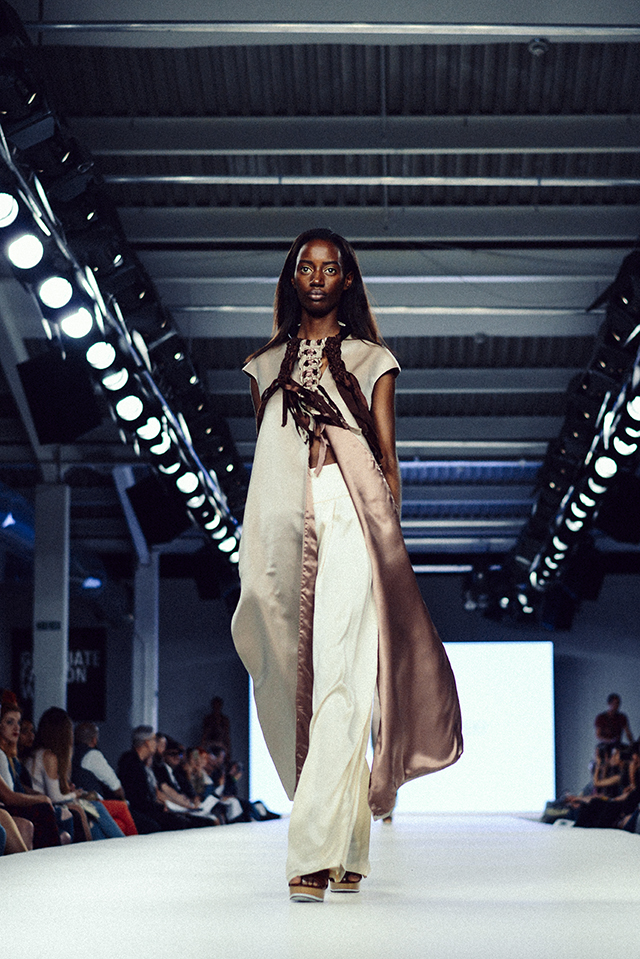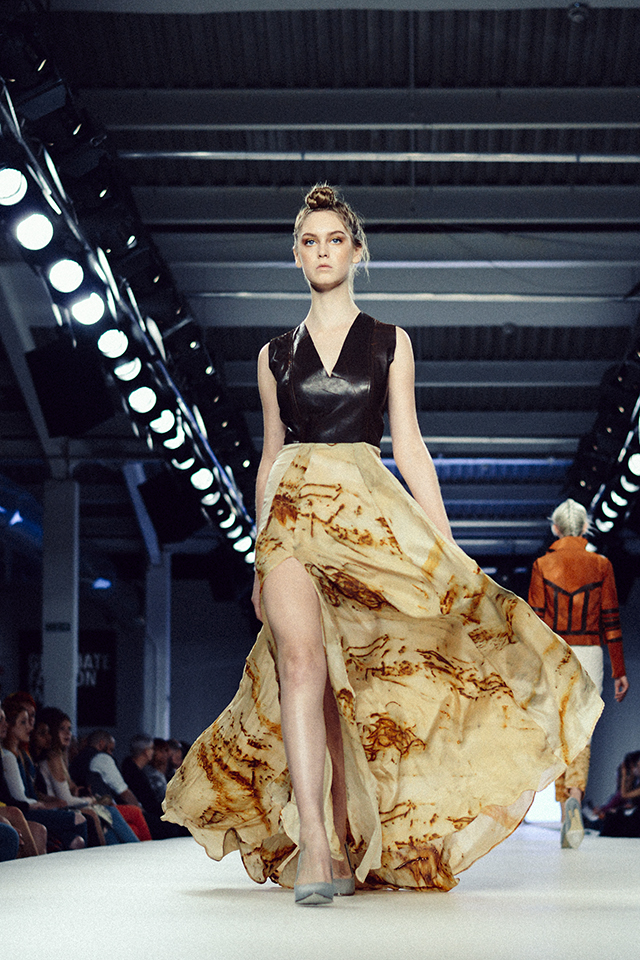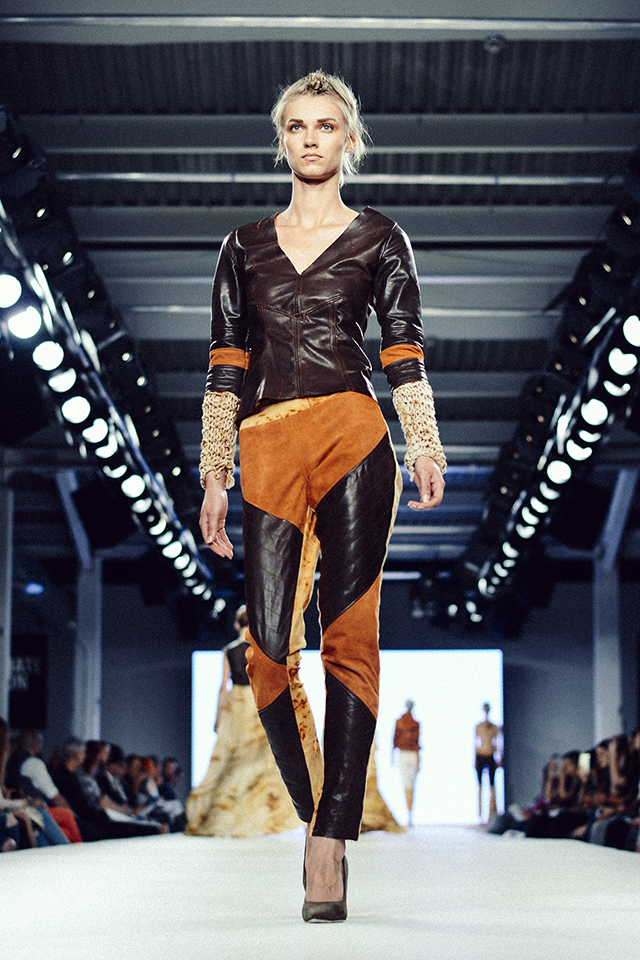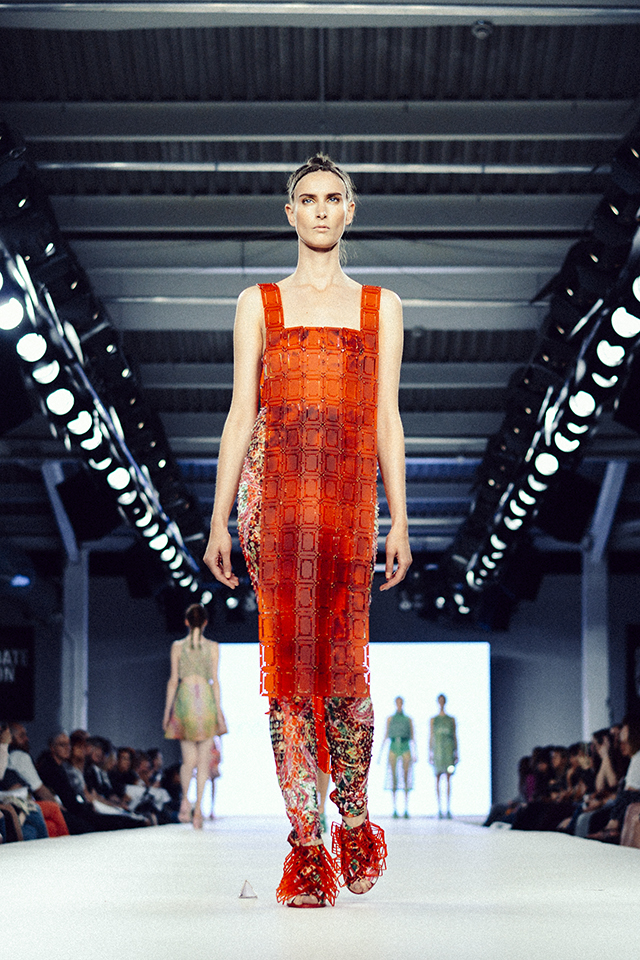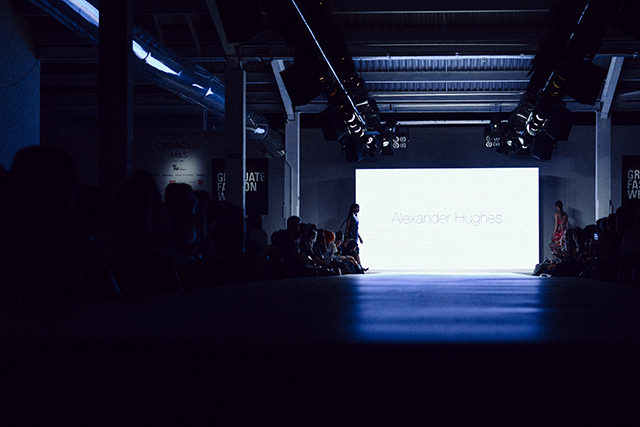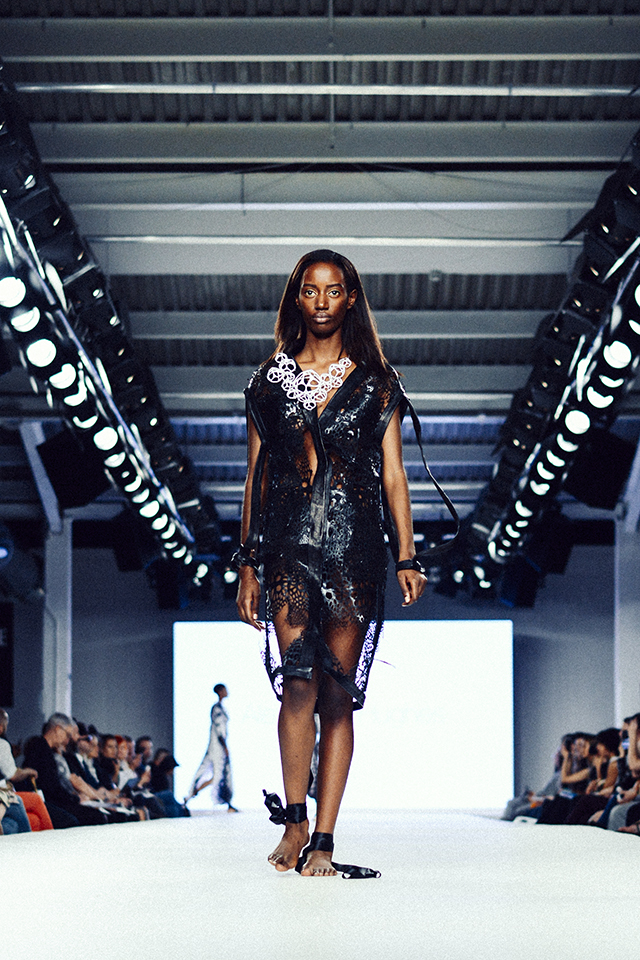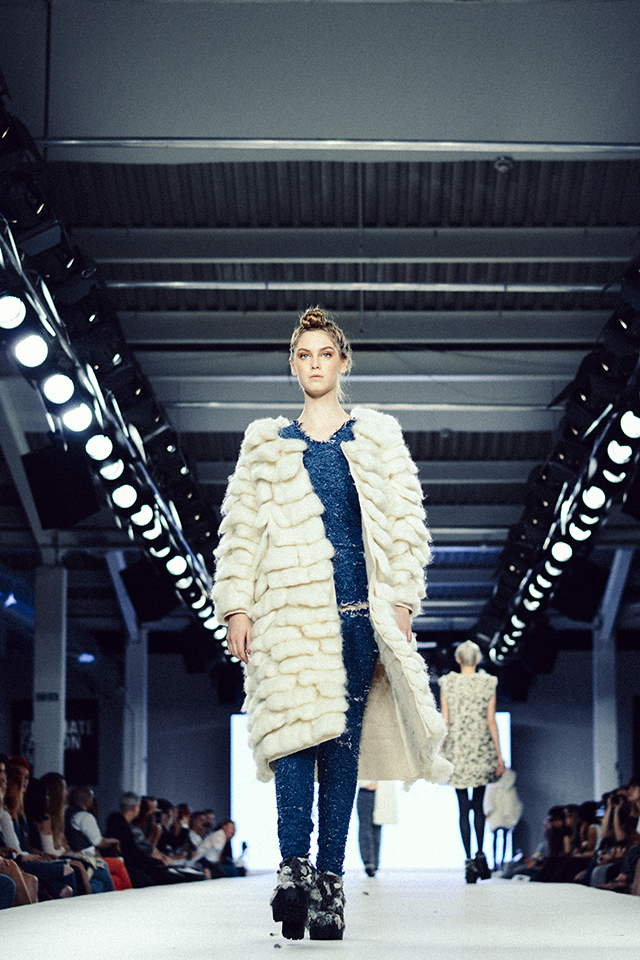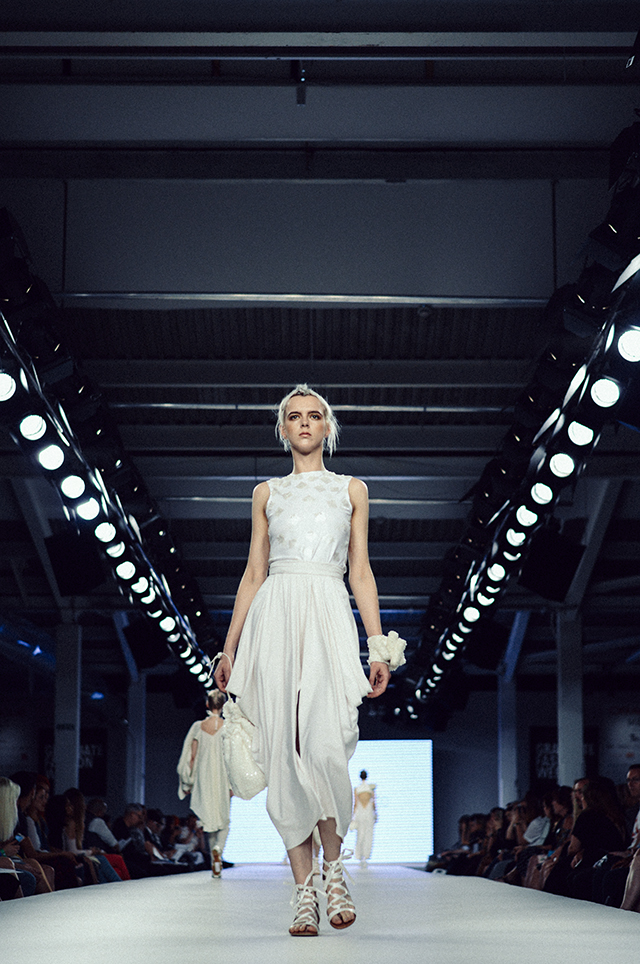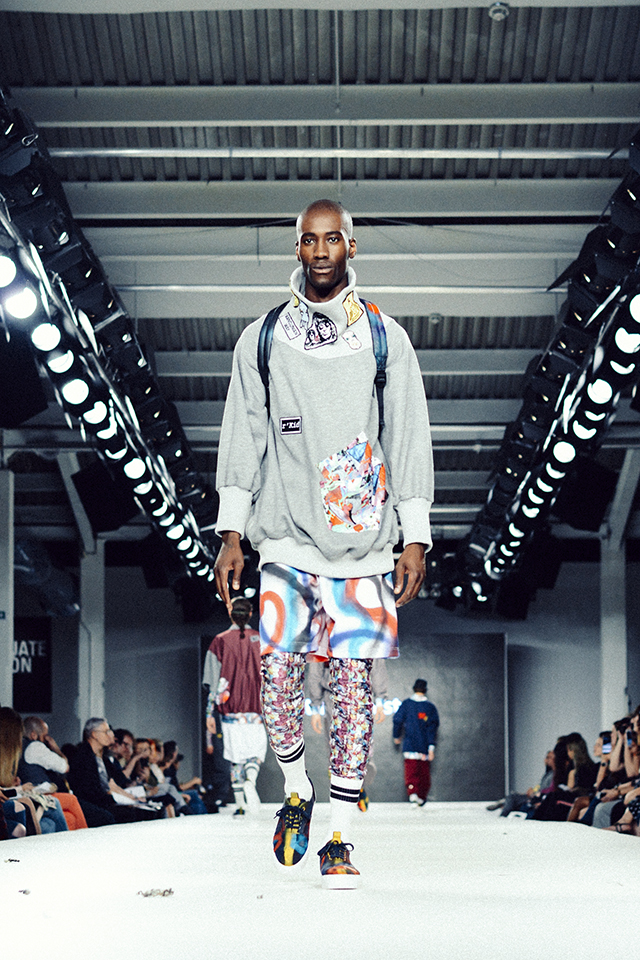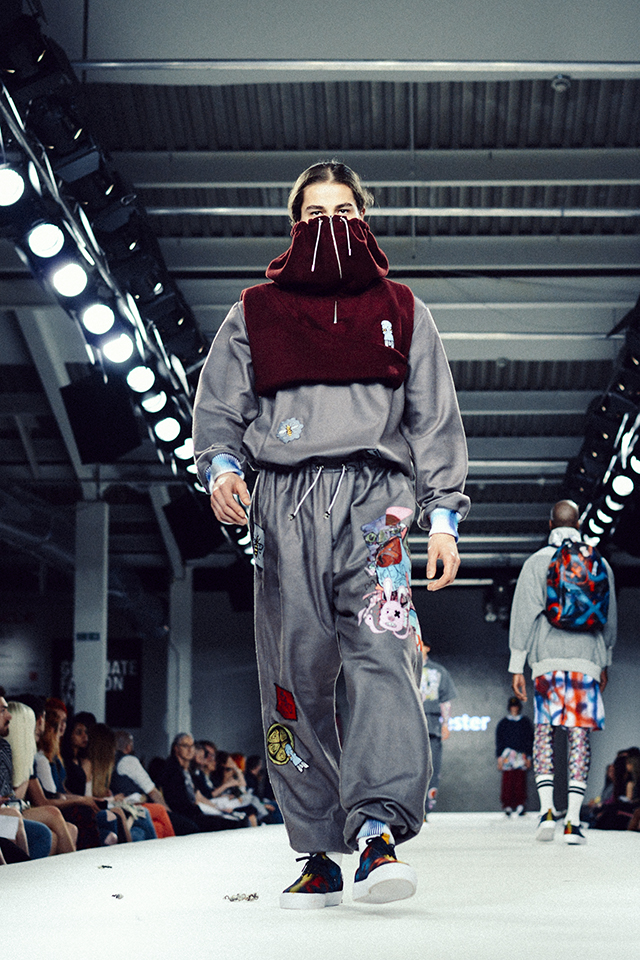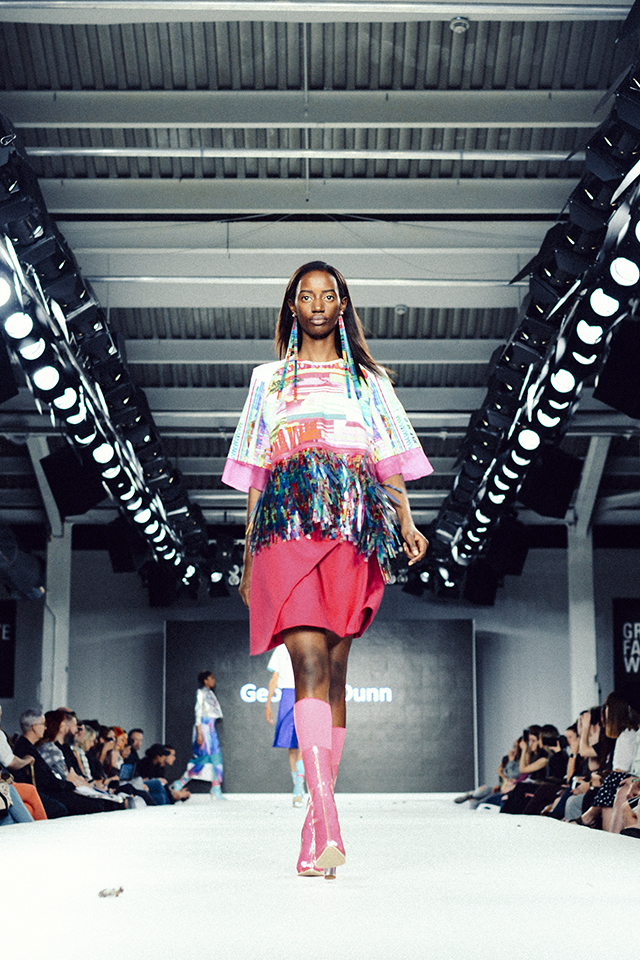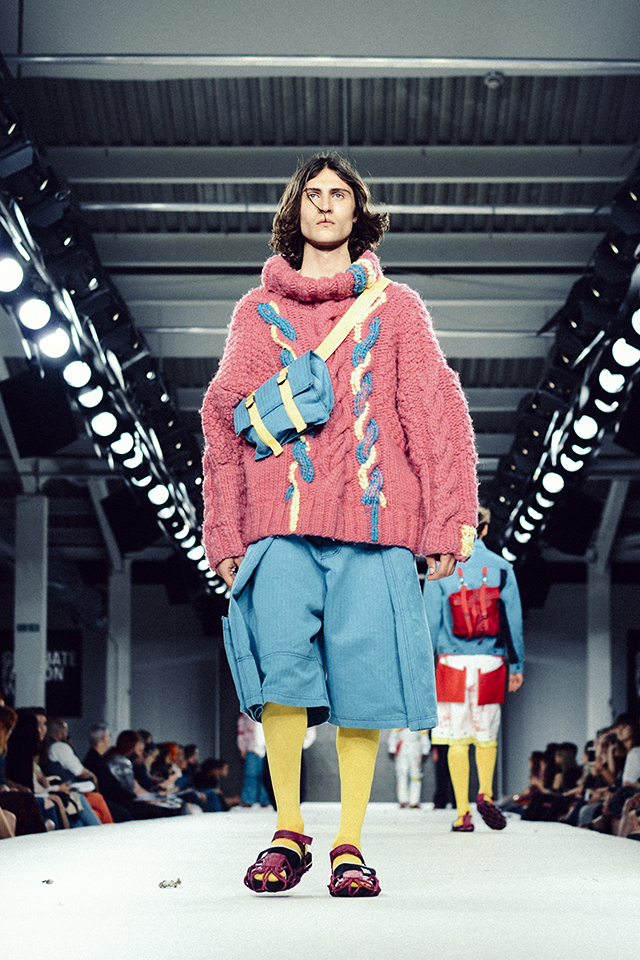 Northbrook formed an atmosphere of elegance and subtle femininity during the first half of the show. Fine pleating, high necklines and sheer materials became key features amongst the collections, complimented by geometric shapes, and a harmonious use of structural waistlines and shoulders. Light, flowing fabrics swept across the catwalk, in monochromatic prints and soft, earthly tones.
A change of university was apparent when Liverpool JMU injected a bright and playful character into the second half of the show. Casual sportswear in daring colour combinations became a running theme throughout the Liverpool JMU collections. Heavily embellishment and a fun use of neon, accented already eccentrically printed garments, to create a powerful visual display.