Manchester School of Art showcased their graduate collections this afternoon, it was a creative spectacle.
Lauren Glen's beautifully composed menswear collection showcased layers of printed, loosely fitted tailoring with raw, distressed edges, whilst Caven McPherson's womenswear collection filled the catwalk with magnitudes of dramatically gathered, delicate materials.
Designers presented elaborate, imaginative prints, merged and layered to form courageous combinations. Fur accents also ran as a component throughout, draped and selectively placed in an assortment of bold colours.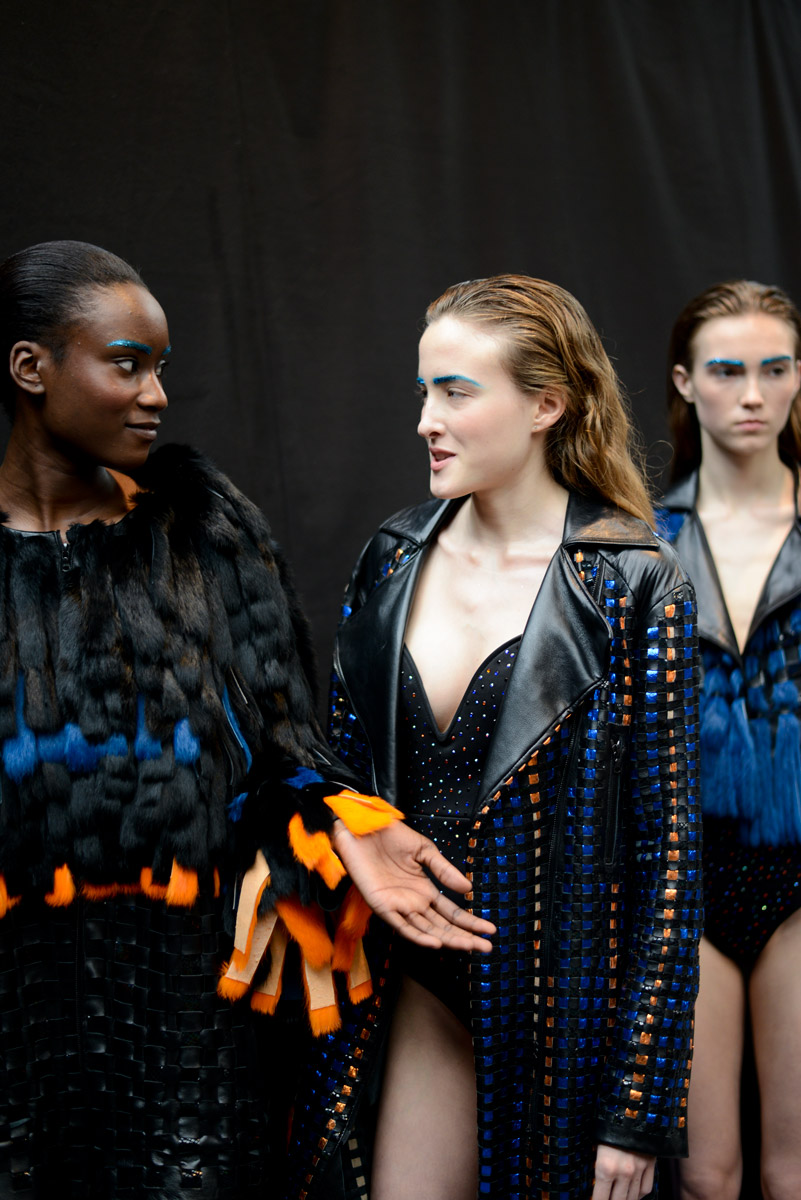 Laser cutting became a frequent feature, used to create floral patterns and a wide range of geometric shapes.
The head turning final collection, designed by Louis Trainor-Selwyn, displayed a bold use of red tailoring, trousers adorned with sequins, and sheer fabrics that were ornamented with added elements of fur and dogtooth print, a nod to 70's glam rock.