As the crowds eagerly awaited the Kingston University Graduate show, this year's talented graduates hurried around backstage adding the finishing touches to what would be their debut into the fashion industry.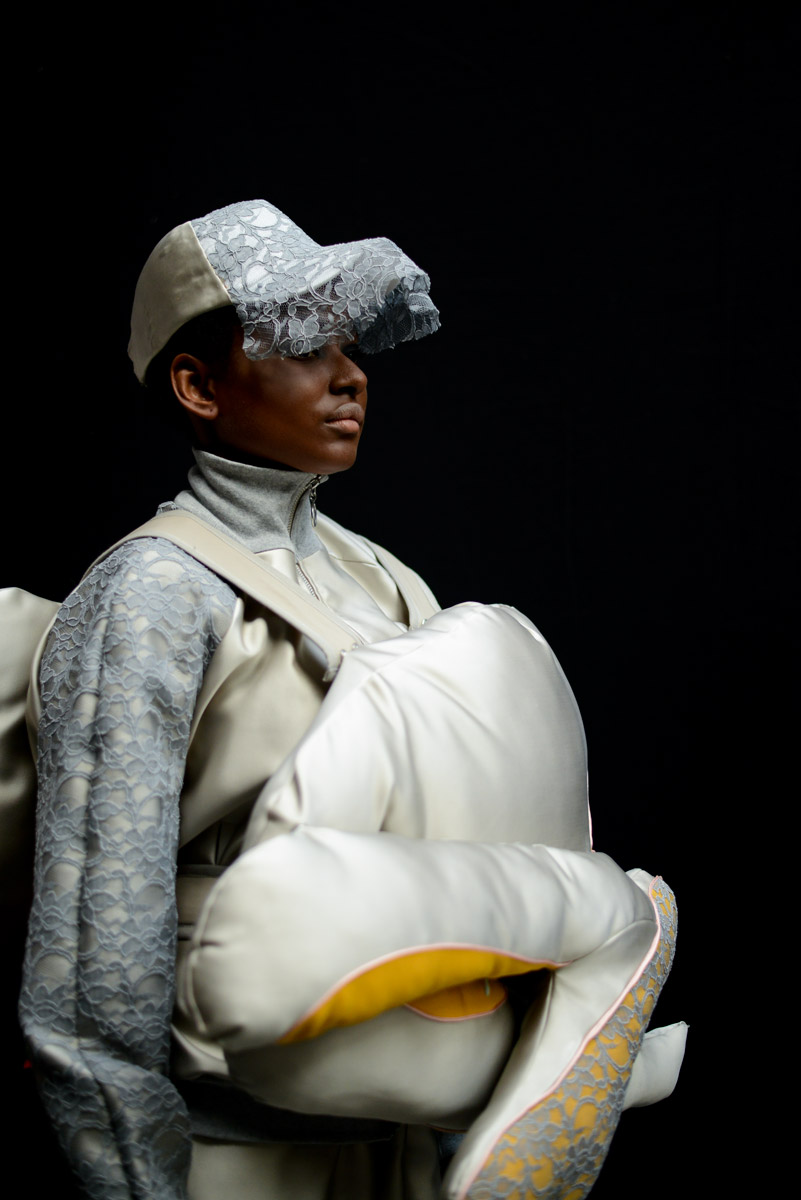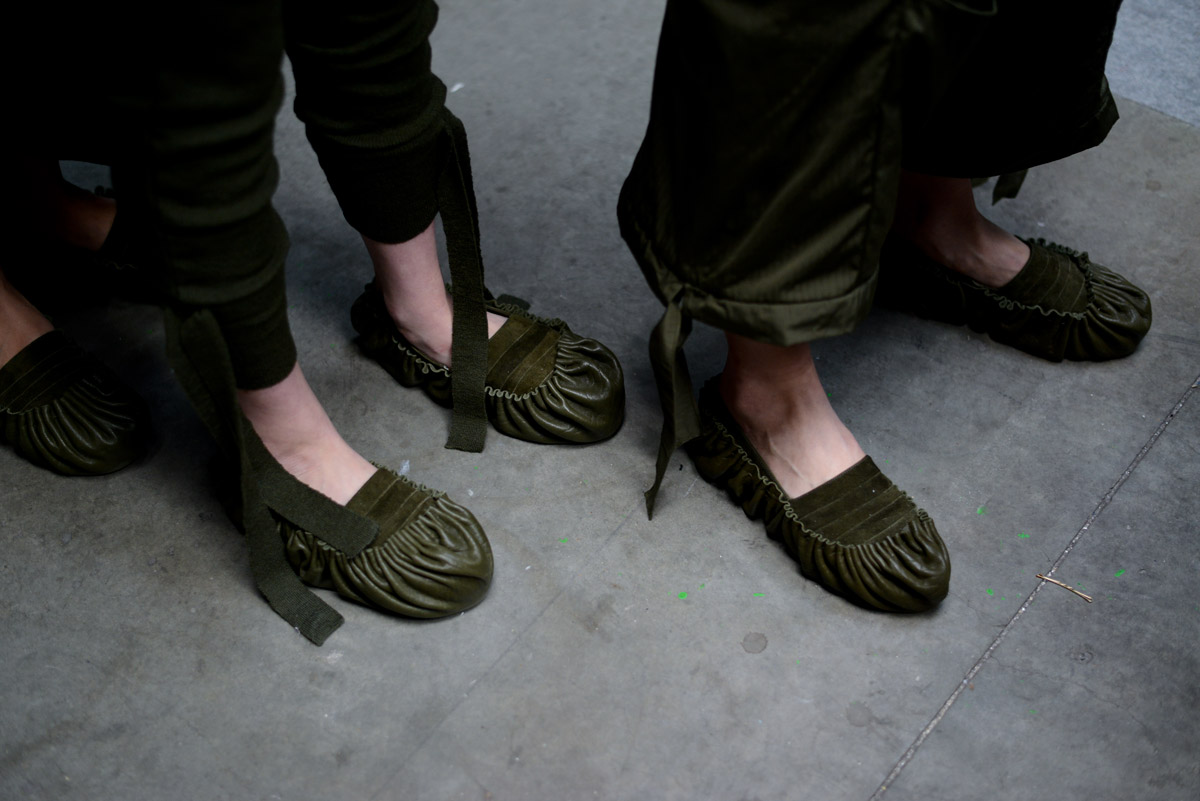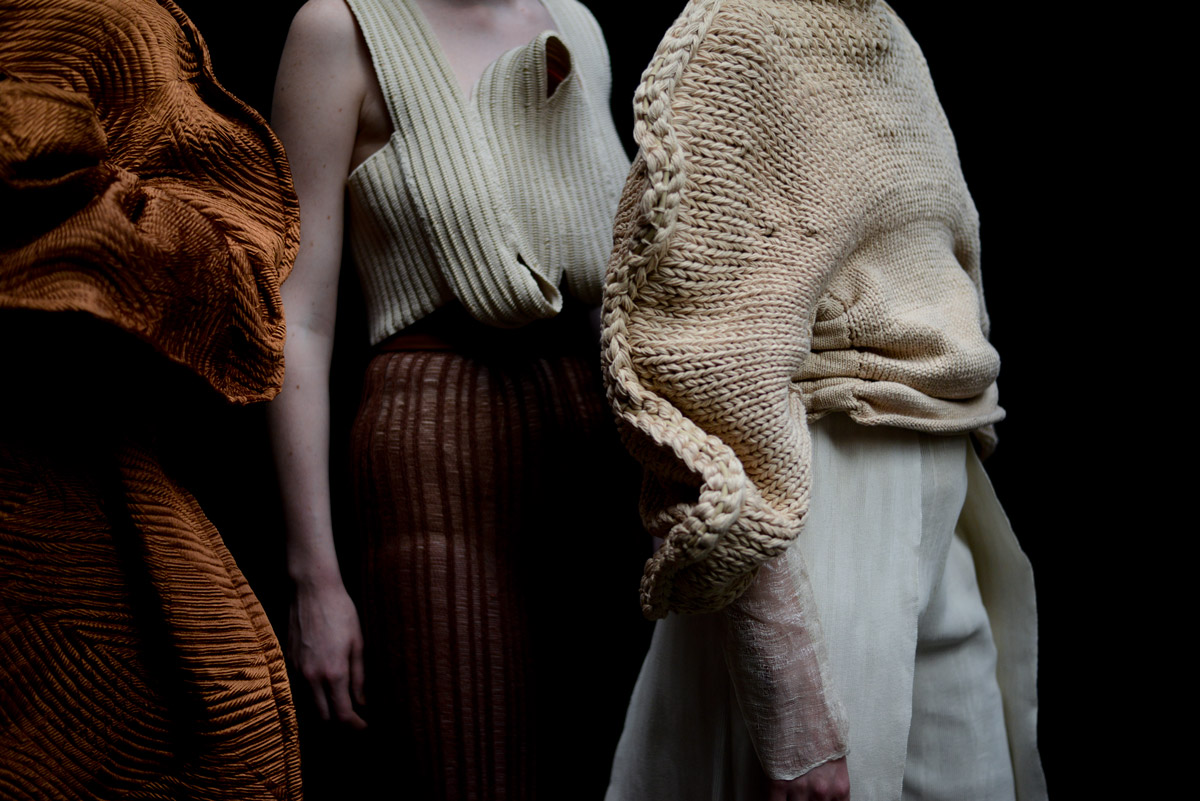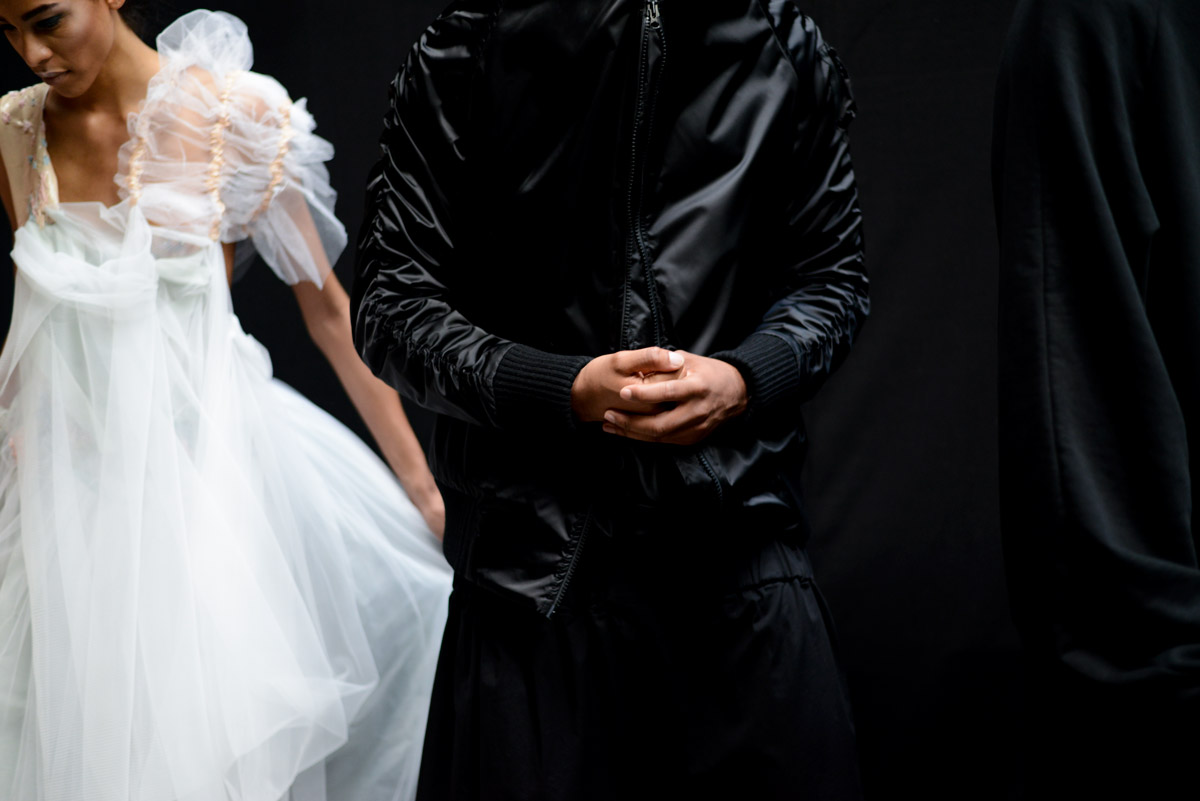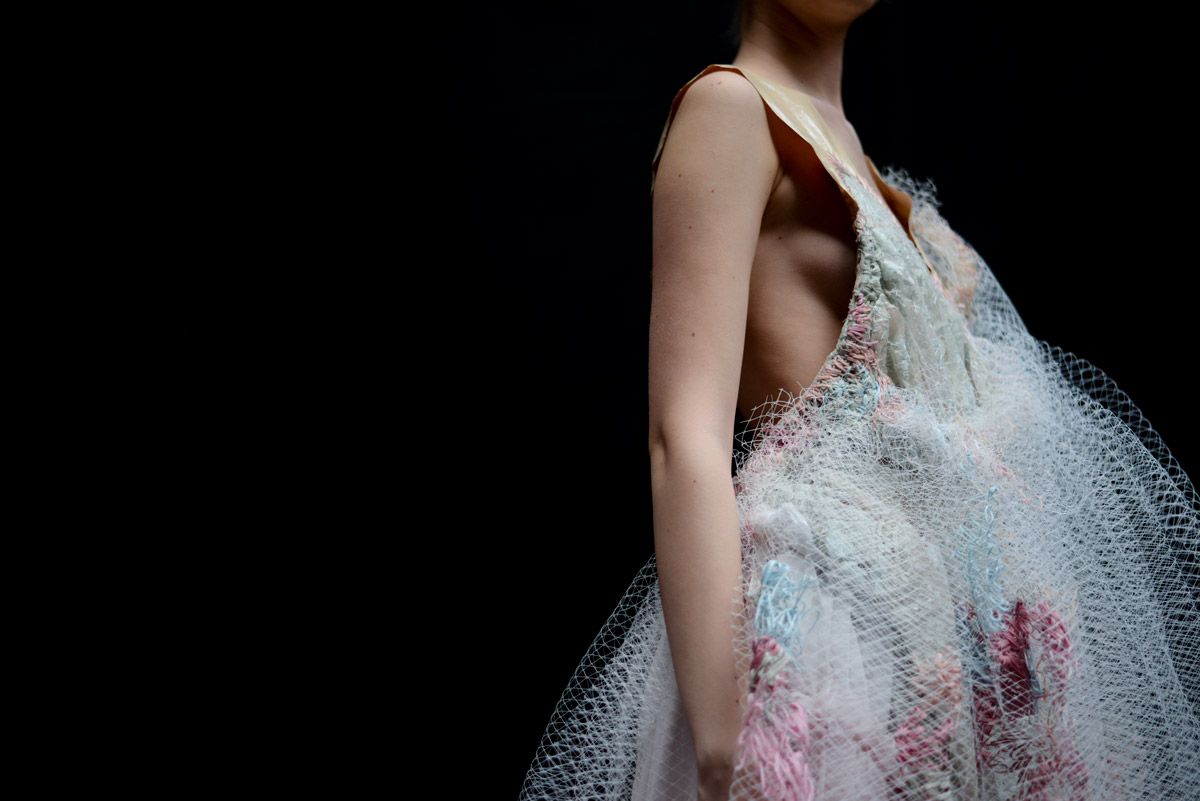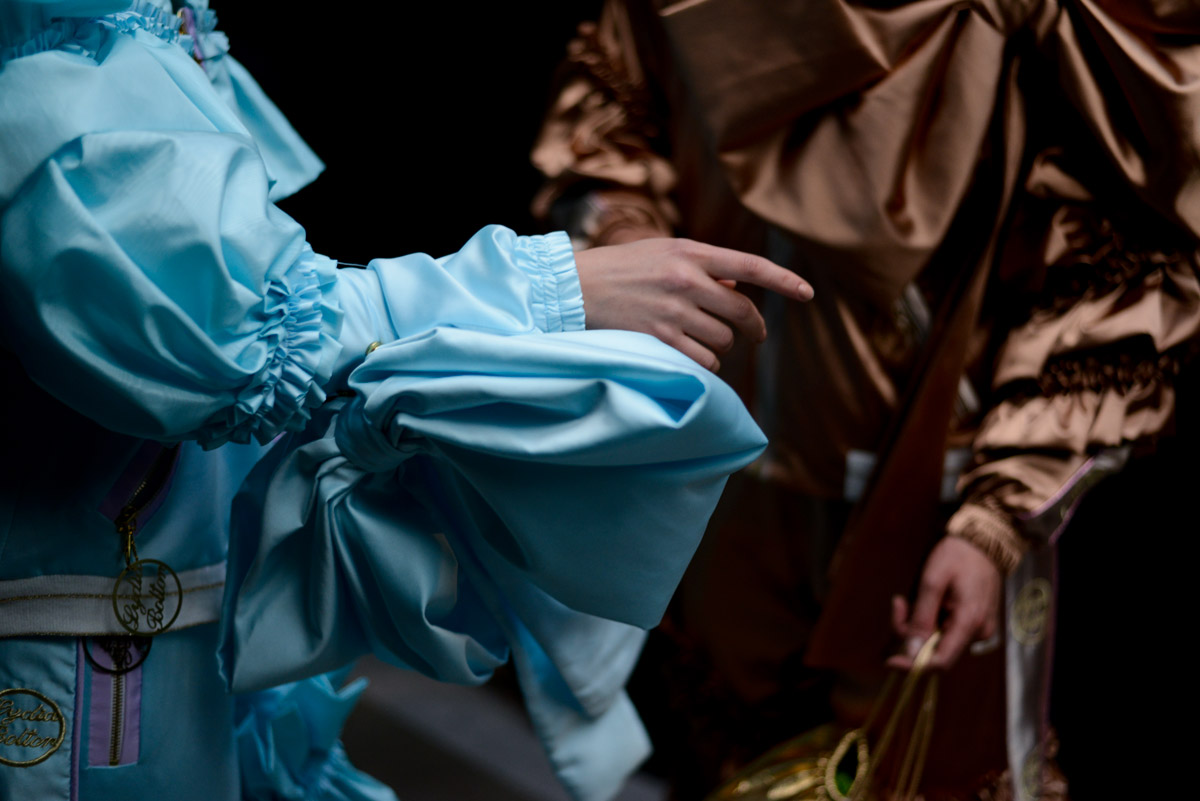 From football to politics, Kingston University's graduates entwined their imaginations with references of popular culture to create their collections. Embellished with political propaganda in the form of suffragette style rosettes and badges, Holly Mills-Zivanovic's collection took a modern look at anti-establishment.
A nod to our lifetime patron Dame Vivienne Westwood, many of the Kingston designers used ethically sourced materials through out their designs. With fabrics ranging from laser cut leather to silk and thick British wool, Kingston certainly displayed their notable technical talents.