Hats, hats and more hats! Today at Bournemouth Arts University's 2016 Graduate Show the bolder the accessories the better it seemed. Every wake of life was represented, from the Aztec warrior to the cyborg flight attendant, investigating all body types and race. In fact, indiscriminate clothing became the running theme of the show, with contradicting colour palettes, conceptual designs and anarchic attitude from every man, women, boy or girl. The playful girly-ness and experimental knitwear mixed with a dash of adventure kid juxtaposed the anti establishment sportswear and wearable man made fabrics that prevailed throughout.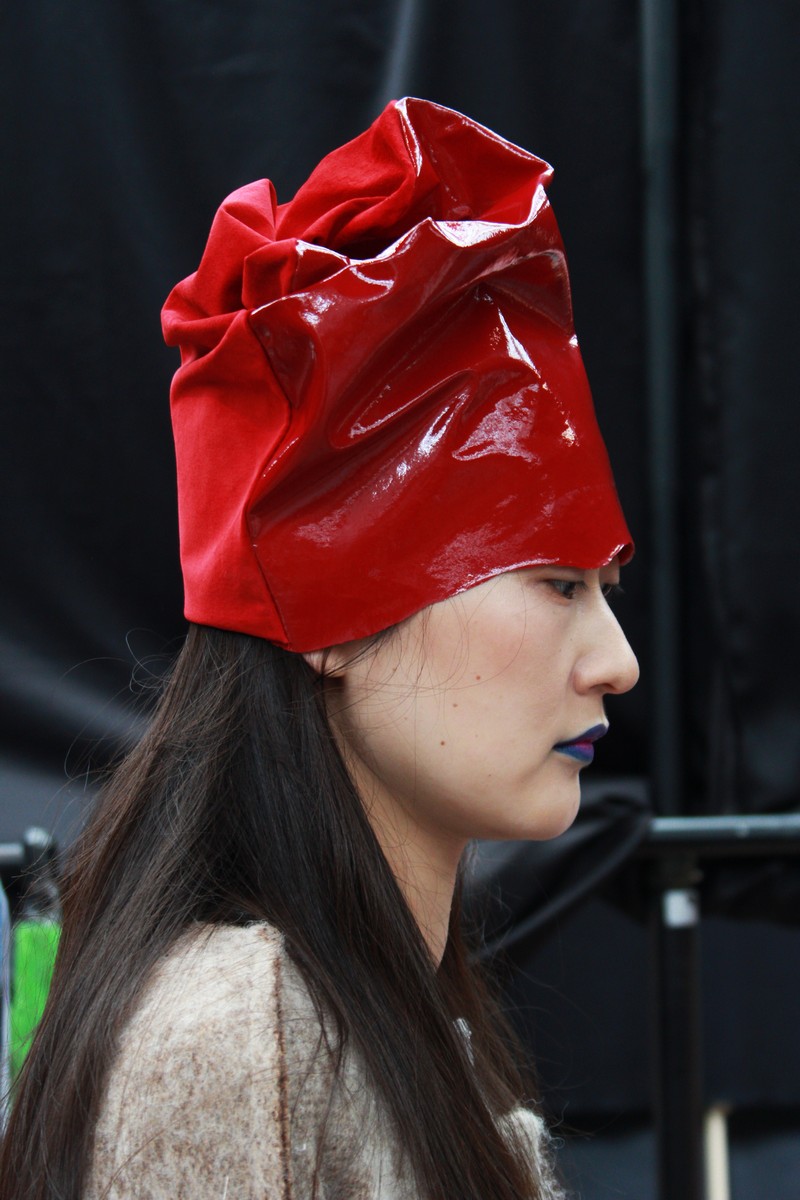 Yet it wasn't the expert craftsmanship or the wonderfully clashing concepts that stole the show today, it was inevitably, the kids. In the words of Caryn Franklin, the legendry Bournemouth alumni and British fashion commentator who opened the show, their "strong discipline in children's wear" is what truly resonated with the audience.
From kitsch pom-poms and storybook style exploits, to futuristic sportswear and tough onesies, the children of the runway proved they were a force to be reckoned with.. And it just so happened that the graduates did to.