With a lively crowd and an extremely well thought out soundtrack, Birmingham City University's graduate show was the place to be this afternoon at Truman Brewery.
With an emphasise on oversize accessories including sports bags, backpacks made from picnic baskets and large, chunky ribbed scarves, Birmingham University displayed their boundless flair for accessories design.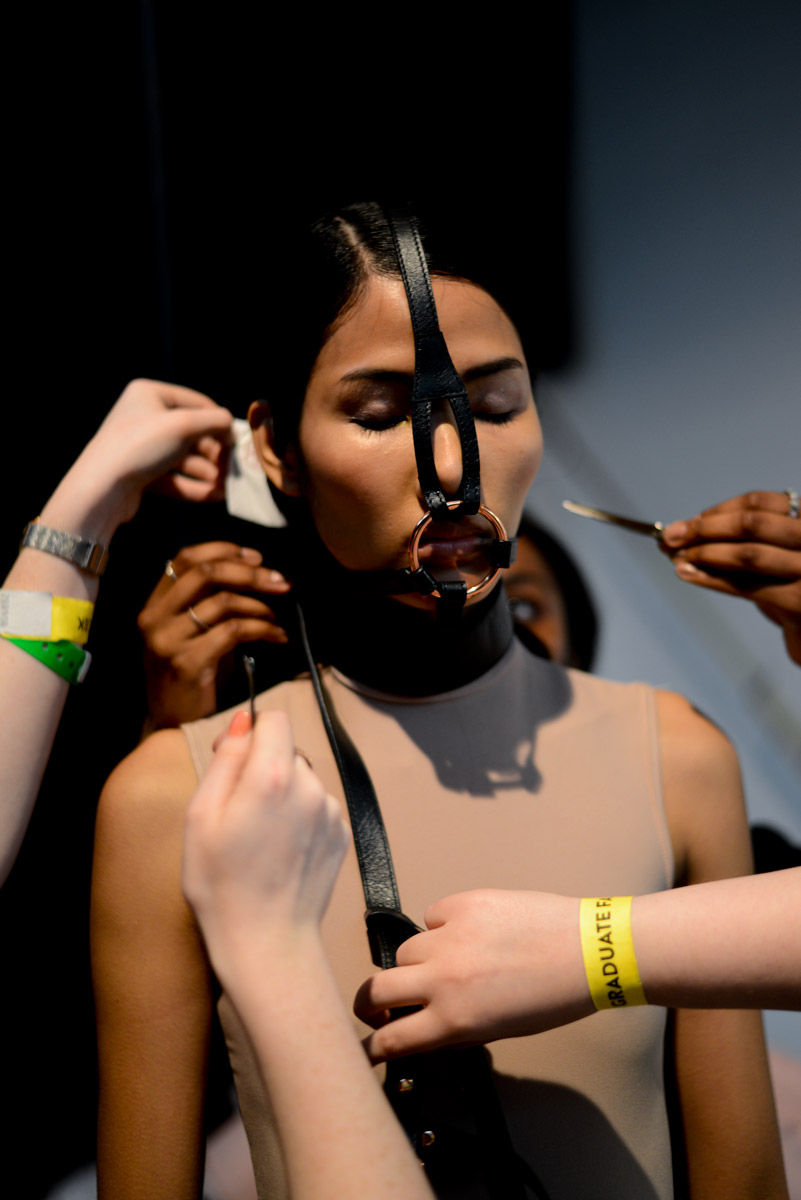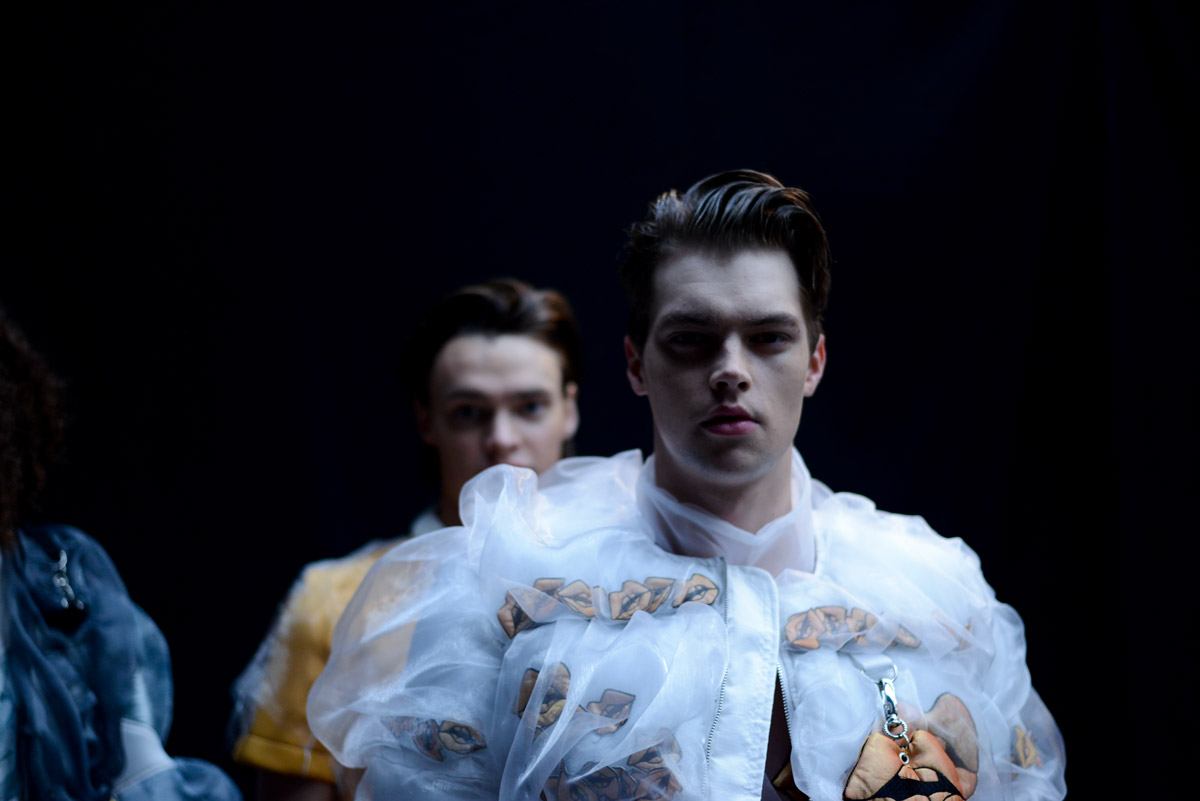 Talent didn't stop there with conceptual design taking front and centre on the catwalk. Alice Brown's nude tulle fairytale dresses with Gareth Pugh inspired masks graced down the catwalks followed by Rhys Ellis bottle-top dresses rattling down the catwalk with an altogether different feel.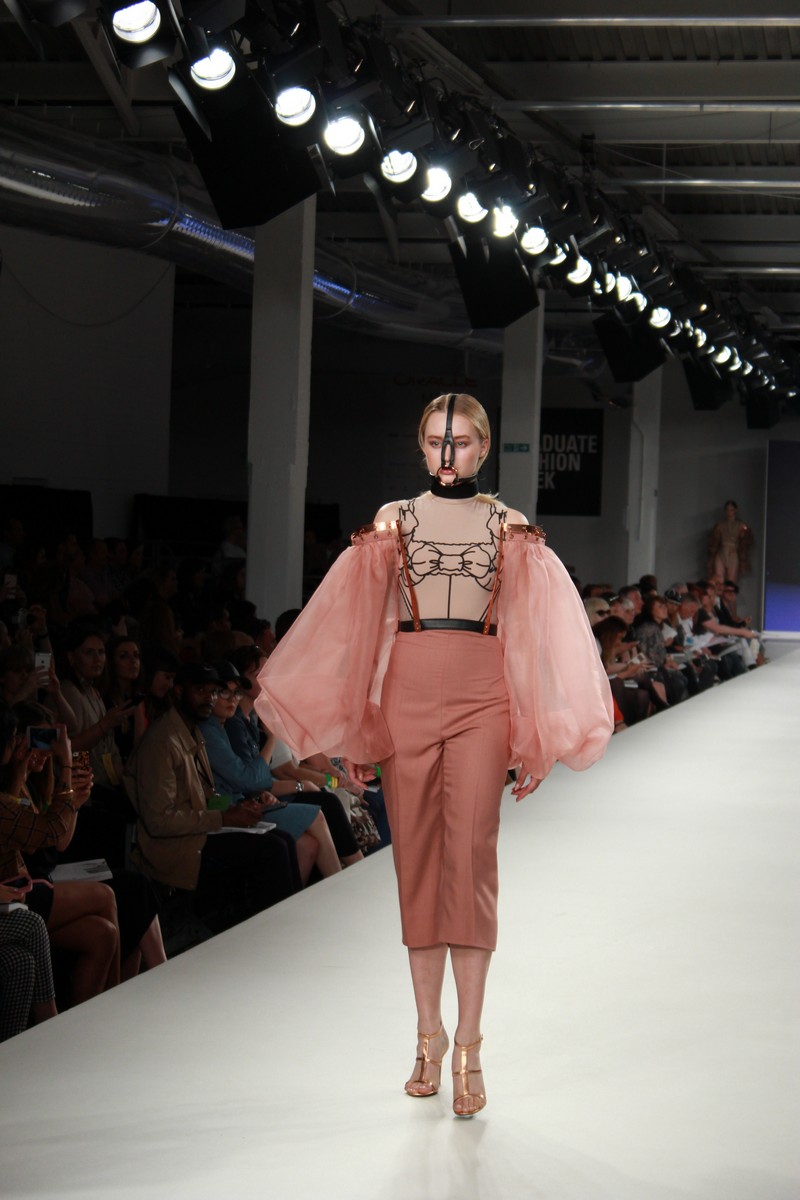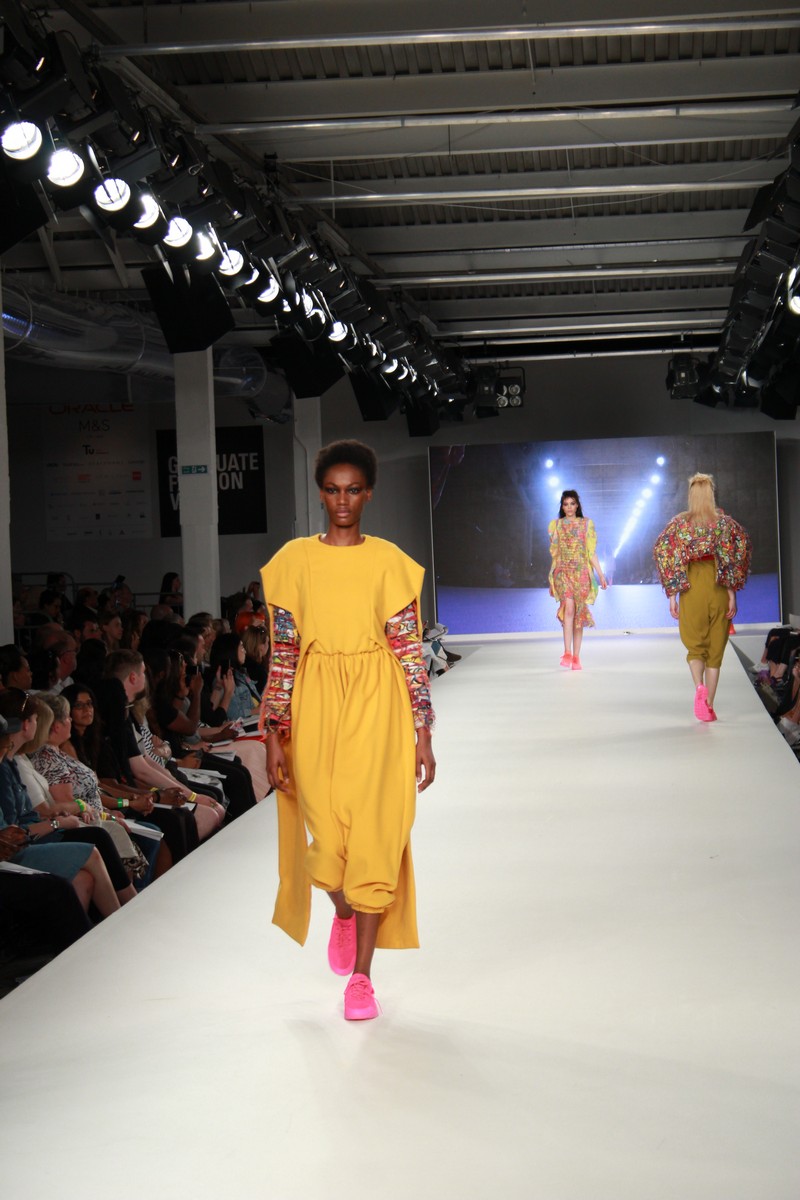 Each collection brought its own personality traits with the standout looks being bold, confident and creative. Jumpers made from woollen rosettes, wide legged sequined pants and acid coloured silk harems all showed masses of imagination.
Streetwear was a prominent inspiration throughout the collection, with drawstring hoods and digital printed athleisure leggings, displaying hand drawn motifs.